Welcome to edition #49.
This week we have the full team once again, Lynn Desjardins, and Wojtek Gwiazda join me, Marc Montgomery as we present some of the many stories we found of particular interest this week.
Listen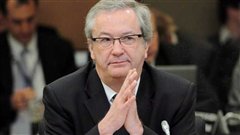 We start off with a story about Canada's Chief electoral officer and his annual report. it deals with a number of issues involving elections across this vast country with its several different time zones.  It dealt with one of the major scandals in the past general election involving fake telephone calls to voters which said their particular polling station had been moved.
It also looks at the issue of how modern technology is affecting the rules and operations of elections and why reforms have to be made to keep up with the pace of technology.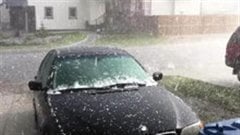 We also learn that the insurance industry is getting more concerned as the climate changes and so-called weather anomolies and rare huge storms become not so rare.
The Insurance Board of Canada says people should be more prepared for major weather disasters. The board says that major storms which used to occur at a frequency of only every 40 or more years, are now happening twice or three times more frequently.
We hear from the president and CEO of the Insurance board of Canada.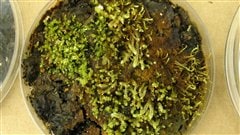 An amazing scientific find occurred recently as a University of Alberta researcher successfully grew ancient moss that had lain under an Arctic glacier for between 400 to 600 years. \
Dr Catherine La Farge has been conducting research in the high Arctic on Ellesmere Island and elsewhere for many years.  She says as global warming is melting the glaciers, material that has been underneath for centuries is being revealed. She noticed that some of the ancient moss (bryophytes and liverworts) that had been exposed to sun for a while were showing tinges of green.  She took samples of recently exposed and seemingly dead plants and but bits of them in suitable material and condition in her lab.. and many of them grew. This changed a long held belief in the scientific community that such plants could not recover. It also suggests that such plants may be suitable for future distant space missions to start plant life on other planets.
And we'd also like to say hello on this edition to our long-time faithful listener in England, Peter Ashcroft who was on a tour of Ontario and dropped in to see us here in Montreal