Young Canadians did well competing against the best of the world at the 2013 WorldSkills Competition, in Leipzig, Germany, in July.
Albertan Michael Scheideman, 21, of Wembley, took home the Gold medal in the Heating and Refrigeration category, while15 other participants were awarded Medallions of Excellence in a variety of areas, from Web Design and Fashion Technology to Aircraft Maintenance and Welding.
Every two years, WorldSkills brings together young people from around the world to test their abilities in different trades. This year, more than 1,000 participants from 53 countries and regions competed in 43 categories.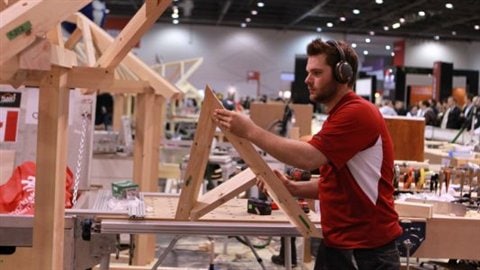 'Electric' atmosphere
"The only way to describe [the atmosphere] is electric", says Shaun Thorson, CEO of Skills Canada, a national, not-for-profit organization that actively promotes careers in skilled trades and technologies to Canadian youth.
"You have some of the top talent in these skill areas from around the globe. Each of the competitions is a four-day competition, so they have tasks … to complete and they're evaluated by industry experts from each country."
According to Thorson, the competition validates the passion young people have for their particular skill, while providing them with an opportunity to increase their skill level. It's also a great networking opportunity.
"Unfortunately, many young people are not aware of the opportunities in trade and technology", he says.
Thorson believes young people should be proactive, do their research and look at all potential options when deciding which career path to pursue.
Shaun Thorson, CEO of Skills Canada, spoke with Gilda Salomone about the WorldSkills Leipzig 2013 Competition.
Listen
External links:
WorldSkills 2013 Competition, in Leipzig, Germany