It was on August 19, 1942, that a vast force of over 5,000 soldiers headed for the Nazi occupied French coast during the Second World War.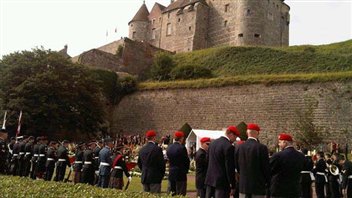 The raid on Dieppe was to capture and hold the small coastal villages of Dieppe and Pourville for a few hours. The mostly Canadian force was to gather information, take prisoners, and destroy German installations before withdrawing to boats and back to England.  It was also designed to show the beleagured Russians that the western allies were working on creating a western front.
The original plan had been delayed and then called off by General Montgomery who felt it should not go ahead because of information leaks. Revived by Mountbatten and changed, such as eliminating a "softening up" bombardment prior to the landing, in the end the attack was poorly researched and planned by British general staff, and with the Germans already alerted, it  was a catastrophic disaster for the mostly Canadian force.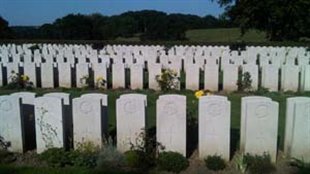 Almost 1,000 Canadians were killed, most never have been able to get off the beach and by the end more than 2,000 others were injured, maimed, and/or taken prisoner. Over 100 aircraft were lost as well along with more than 30 landing craft and ships.
It has always been claimed the raid was a necessary effort to learn in preparation for the D-Day landings, although the Sicilian landings in 1943 was a much better learning effort.
In the intervening decades, it has become known that a secret mission to learn about German Freya radar was a part of the raid. That effort succeeded only in small part.
While HMS Bulldog had captured a 3-rotor Enigma code machine and vital code from a sinking U-boat months earlier, research last year claimed the raid was to disguise the attempt to capture a newer 4-rotor Enigma from a German naval headquarters. This effort also failed.
Whether the raid was to disguise secret missions or not, it is still highly controversial to this day.