The regular Link team is once again back to present this week's show. Wojtek Lynn and myself, Marc, take a look at some of the items we have covered this past week
Listen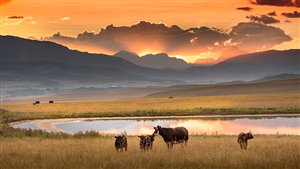 We start with a story about an effort to preserve a vast portion of western prairie. In spite of what most people in the world may think, most of the original prairie landscape is gone, having long disappeared under homesteaders ploughs, and now much bigger farms.
the Waldron Ranch, and surrounding area was not particularly suited to farming and so has remained largely untouched. A nature group, and dozens of ranchers owning land in the region want it to remain that way. Lynn Desjardins spoke to Larry Simpson from the Nature Conservancy of Canada.
Then we hear a how global warming is creating change to the landscape in the sub-arctic region of Canada's far north. There permafrost thaw means forests are receding, land is subsiding, and bogs are forming.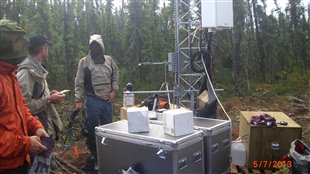 This is changing the lifestyle of local residents, who for example have to wait months longer before venturing out to set and maintain their trap lines because the ground is not solid enough.  The warming also has an effect on water patterns, absorption, retention, and release by the vegetation and land, and of course on wildlife who have to adapt or move as the vegetation and ecosystems change.
As scientist William Quinton of Wilfred Laurier University says, "as researchers sure we're interested in the rapid changes, but yes it is scary".
And on the political scene, a major controversy is shaking the country.  The ruling Parti Quebecois government in the mostly French-speaking province of Quebec presented proposed legislation that would stop government employees from wearing conspicuous symbols of religion like a Muslim scarf, a Sikh turban, a Jewish kippa or a large Christian cross.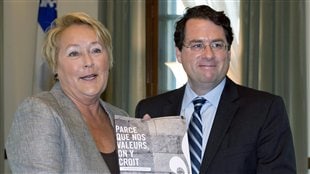 The Parti Quebecois is a separatist government that wants to take the province out of the Canadian confederation. It has failed to do that in two referendums.
The announcement of these rules has fueled debate within the province and across Canada about religious rights, and adding to that debate are certain anomolies or exceptions to the proposed law which Wojtek tells us about in his report.
As always we welcome your thoughts and comments on our programme and any of our stories.