This week on the show, a conversation about an art form that's been slowly growing in popularity for years, cowboy poetry.
Listen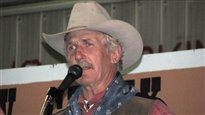 It's a reflection of a lifestyle and a culture as much as as literary form, and it is always very entertaining, especially if the person delivering the poem is a good writer and a good performer.
And even if they may be lacking a little in one area or the other, it's still great entertainment which eveyone appreciates and enjoys tremendously.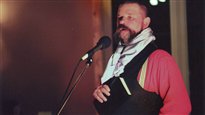 The tales can be based on true events or people, or as tall as trees in the BC rainforest.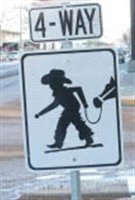 For the past 23 years, they've been gathering musicians, poets, and artisans in the small, but friendly town of Maple Creek, Saskatchewan,
Next weekend, hundreds of folks will drop into town for the 24th annual version of the Cowboy Poetry Gathering.
Doris Bircham was one of the early, and long-time organizers of the event and is herself a cowboy poet,  Today we learn about the Maple Creek event, and about cowboy poetry .
I hope you enjoy listening and I'd love to hear your comments
cheers..and happy trails !
Marc
(theme composer/performed-M Montgomery)