A team led by McGill University's Dr Michael H Weber, and Professor Jake Barralet, are developing a new technology with a 3D printer which seeks to create replicas of bone for spinal grafts..
The concept creates a bone-like replacement material in the exact shape of bone or bone segment which is to be removed.
Professor Barralet holds the Canada Research Chair in osteoinductive biomaterials.
Dr Weber is an assistant professor  in the McGill Department of Surgery and Orthapeadic Surgeon at the Montreal General Hospital, specializing in spinal surgery and talks about their innovative research
Listen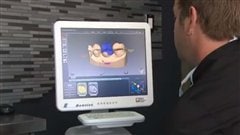 The idea of 3-D printing is gaining ever increasing usage. Already becoming established in dentistry, surgeons and researchers like the McGill team are exploring new uses in bone grafting and medicinal targetted delivery. Although the basic principal is similar to use in dentistry, the McGill research is extremely more complex in materials, designs and application.
Professor Barralet, is developing new bio-ceramic based materials which mimic bone structures and which would promote actual bone to grow over the "scaffold" substrate. Because of the nature of the materials this promotes natural repair of damaged areas giving them back their original structure and strength.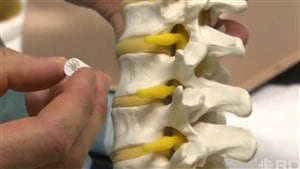 Using this technique would eliminate the need for other invasive surgeries to gather bone from elsewhere in the patient to use as a graft.
Dr Weber says often in cancer patients, there may be a tumour on the spine, or the cancer may spread to the spine from elsewhere in the body. As the lesions grow they weaken the bone and may press on the spinal cord or exiting nerve roots, causing additional pain or even paralysis in some cases.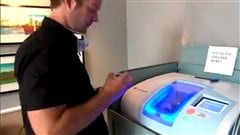 The team is also working to use the material as an additional delivery platform for functional release of medication following the removal of cancerous sections of spinal bone.  This would place the medicinal release directly in the area required.
Current technology in spinal and other bone repair often involves metal cages, or rods and screws, which are extremely complicated and often result in other complications.
Because of the delicate nature of spinal repair technology and the multitude of problems presented by a variety of cancers and lesions, Dr Weber says much research remains to be done in a variety of interconnected fields.
These include the surgeries themselves and developing new techniques with and for this innovative concept, the materials to be used in creating bone-like substrates/scaffold, the printing technology, and the medicines and methods to incorporate them directly into the printed bone.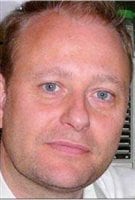 Nonetheless he says he and his colleagues are excited to be on the cutting edge of developing new clinical technology to ease patient suffering and improve quality of life.
He notes that as with any such research there can be no way of knowing when it might be developed into actual practice, but hopes that as they push ahead, it will be soon.