It was January 27, 1980.
A Swissair jet left Tehran airport with 6 people on board holding Canadian passports, apparently a Canadian film crew. They were in fact American diplomatic staff who had been employed at the US Embassy but who had been in hiding and sheltered by Canadian embassy staff.
At the time, Iran was in full blown Islamic revolution fervour under Ayatollah Khomeini. Anti-US sentiment was at a fever pitch, and by extension "anti-west" sentiment.
Students and militants had overrun the American Embassy in Tehran the previous year and had been holding American staff hostage for three months (eventually six months)  under harsh conditions in what became known as the Iran hostage crisis.
A later attempted American rescue ended in a fiery fiasco in the Iranian desert and the deaths of eight members of the group of rescuers. A subsequent different rescue plan also ended in fiasco, but with no deaths.
"The CIA was a junior partner"- Ambassador Ken Taylor
All during that time however, six Americans who had managed to escape the embassy had been hiding out in the home of Canadian diplomat John Sheardown, under the added guidance of Canadian Ambassador Ken Taylor.  In doing so, the Canadian diplomats and staff put themselves in a situation of extreme personal risk.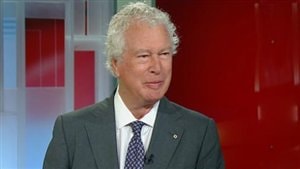 Unlike the popular 2012 film, Argo, the American government had no real understanding or knowledge of what was going on, other than information secretly supplied by Ken Taylor.
As the situation became even more confused in Iran, the Canadian government decided it was time to try to smuggle the Americans out. The government passed a special "Order in Council" which allowed Canadian passports to be created and issued to the Americans.
Again, unlike the popular film, CIA agent Mendez actually spent most of the time in Washington and Hollywood, and was only in Tehran for a day and a half. Again thanks to the Canadians, he and another agent along with the six US staff members successfully boarded a Swissair flight to Zurich posing as a film crew.
When "Argo" was premiered at the Toronto Film Festival, Ken Taylor wasn't invited even though he was in Toronto at the time.
Taylor saw the film and was diplomatic but not pleased, "The movie's fun, it's thrilling, it's pertinent, it's timely," he said. "But look, Canada was not merely standing around watching events take place. The CIA was a junior partner."
He also expressed concern that many people will accept the Hollywood version as history.
Argo's director and star Ben Affleck finally yielded to pressure and added a postscript to the film to give a little more credit to the Canadian effort.
In response to the Hollywood version, the National Film Board of Canada made a documentary to set the record straight, called "Our Man in Tehran"
Ken Taylor's son reported on October 16, 2015 that his father had died in New York of cancer at age 81
YouTube trailer – Our Man in Tehran