Former CIA computer specialist Edward Snowden's revelations about US government collection of personal information continues to shock the world. But other countries are also questioning government collection of data.
This week, Canadians are now being made aware of yet another case of their own government's collection of personal data.
The Canadians Border Services Agency (CBSA), normally has limited actual policing powers, but it's been revealed that they asked Canadian telecommunications companies for client's personal data over 18,000 times in 2012-2013, and the telecoms apparently handed over the information in almost all cases without requiring a warrant.
David Fraser is a privacy lawyer with McInnes Cooper, in Halifax Nova Scotia..
Listen
The information requested by the CBSA,  includes content of voice mails, text messages, websites visited, and the approximate location of where calls were made from.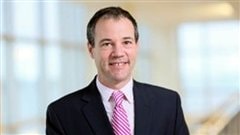 This type of information usually requires a warrant and the CBSA sought warrants in 52 cases, meaning many instances where such information was handed over without the presentation of a warrant.  It also means that in some 18,729 cases, information mostly including identity and address details and information such as when the account was opened, were handed without issue.
This latter information is often referred to as meta-data.
"I think we need to appreciate the magnitude by which law enforcement and other agencies are sucking up this information" (
David Fraser says, "If you cannot convince a judge or a justice of the peace or a magistrate that you are entitled to that information, then you should not be getting that information,"
Fraser points out that the federal government tried to introduce a bill previously (C-30) that would have legitimized the practice, but it was withdrawn after massive public protest.  The ruling Conservative government has introduced a new and somewhat similar bill, C-13,  but which is not yet law.
Fraser has said, "Even without that legislative cover, we have CBSA looking for this information, and even more outrageously, getting it from telecommunications companies.
He also points out that under Canadian privacy laws, those same telecom companies are prevented from telling people whether their information has been accessed.
He says, "I think we need to appreciate the magnitude by which law enforcement and other agencies are sucking up this information and without any judicial oversight…and behind closed doors, and unless there's a prosecution under no circumstances will an individual ever know that their information has been accessed"
Bill C-13 (replacing withdrawn Bill C-30)