A fire at Iqaluit's landfill is blowing so much foul-smelling smoke over the city, that it forced the closing of schools and prompted a health warning.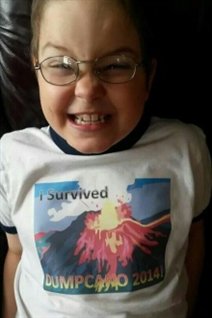 Dubbed a 'dumpcano', after the city's fire chief compared it to a volcano, the fire has been burning for over two weeks now. Thick, white smoke can be seen from anywhere in the city.
'It's horrible. It's not sanitary. Right now we're in school and it's clogging up our school," says high school student Alashua Crowley.
Crowley's school remained open, but two other schools were closed because of smoke from the smouldering garbage.
The dump has flared up repeatedly in recent years.
The Department of Health has once again issued an advisory asking people with heart and lung disease, the elderly and the very young to stay indoors as much as possible, with the windows closed and air exchangers turned off.
With files from CBC.