Depending how you measure it, Canada's Trans-Canada Highway is possibly the longest national highway in the world.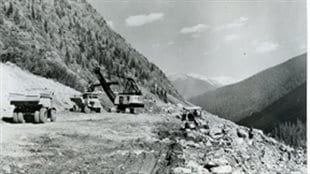 While that claim can be disputed, with its main route stretching over 8,000 kilometres, it is certainly one of the three longest after Russia's Trans-Siberian Highway, and Australia's ring road, Highway 1.
The dream of a roadway connecting Canada from east to west had been discussed almost since the beginning of the automobile.
In 1912, long before there were many roads at all in much of Canada, a writer Thomas Wilby, and young driver Jack haney, drove a 1912 REO from coast to coast in 53 days.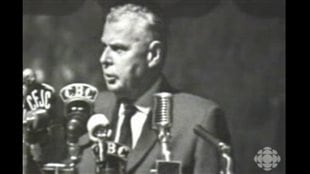 An absolutely amazing feat considering the difficulties and the often vast stretches of uninhabitated terrain.
The idea gained momentum as Wilby promoted the idea of "the all red route" after the successful trip, "all-red" coming from the fact that Commonwealth countries such as Canada were coloured red (more pink actually) on most world maps.
It wasn't until an Act of Parliament in 1949, that a concerted effort was begun with construction starting the next year.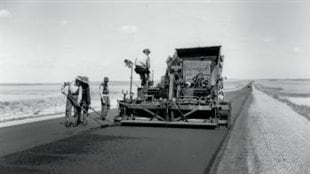 After paving the 160 kilometres of dirt road between the towns of Golden and Revelstoke in British Columbia, the highway was officially opened to traffic on July 30, 1962 by then Prime Minister John Diefenbaker
However it was not really completed until 1971, and even now many sections are still only two-lane highways.  Unlike other highway systems, the various sections running through each province come under provincial jurisdiction,
In 1997, writer John Nichols, along with antique REO car owner Lorne Findlay, recreated the original Wilby-Haney trip- the book was called "The All-Red Route-across Canada in a 1912 REO"