This week your hosts are Lynn Desjardins, and Marc Montgomery.
Listen
Wojtek Gwiazda is off this week and Terry Haig has been filling in.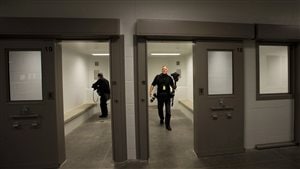 He provided a story about Canada's jail system. It seems that there are more people in provincial jails who have not been convicted of a crime than there are actual convicted prisoners.
According to a recent report by the Canadian Civil Liberties Association, some 54% of of the 25,000 prisoners in provincial jails are there waiting for their trial, or waiting for a bail hearing
The situation is costly for Canadian taxpayers.  The report says as an example every day a person spends in a provincial jail costs the taxpayers $183.
Terry spoke with Abby Deshman. She is lawyer with the Canadian Civil Liberties Agency in Toronto.;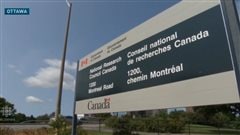 This past week hackers penetrated one of the world's top research computer networks.
Canada's National Research Centre was the victim, a site known for leading edge research in space and aeronautics, medicine, agriculture, industry and so on.
It's a strategic target for industrial espionage and what is unusual is that this time the government did not hold back in accusing China of being behind the cyber attack.
Marc spoke with Michel Juneau-Katsuya, CEO of Northgate SSI, and former senior manager with the spy agency Canadian Security Intelligence Service.
He says that since the Cold War ended, the world has been engaged in an economic war of cyber intelligence and attacks. Mr. Juineau-Katsuya says that with almost all aspects of our daily lives run by computer,such attacks and theft of research, is of extreme concern.
In Canadian politics, there is a spat between the Prime Minister  and the head of Canada's highest court.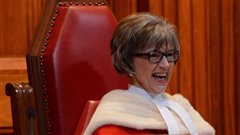 It arose out of the Prime Minister's choices to fill a seat on the Supreme Court. The Chief Justice contacted the Prime Minister's office and that of the Justice Minister to discuss the legality of the choices. Chief Justice Beverly Mclaughlin was then criticized by the government for this "inappropriate" action.
Canadian lawyers and justices denounced that criticism and have asked the Prime Minister and Justice Minister for an apology.. They have also sent a letter asking the International Commission of Jurists to investigate, elevating the issue into the international arena.
Lynn spoke with Canadian Law Professor Gerald Heckman who sent the letter to the ICJ
The full versions of these stories, with links, are elsewhere in the highlights section.