A former Licensed Practical Nurse (LPN) in the US has now finally been convicted in a case of assisting a suicide via the internet.
Married and a father of two teenage girls, William Melchert-Dinkel, 52, of Faribault, Minnesota was accused of counselling people to commit suicide.
Although it is thought there may be at least five victims, and up to 100 others contacted, he was convicted in relation to encouraging two suicides.
One charge was "assisting" in the suicide of Englishman, Mark Drybrough, 32, who was suffering a nervouse breakdown at the time.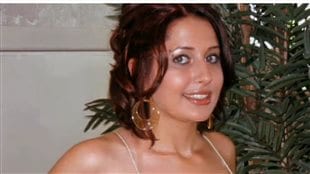 The other conviction is on the lesser charge of "attempting to assist" in the suicide of 18-year-old university student Nadia Kajouji, depressed over a failed love relationship and a miscarriage.
Police say she had been communicating with Dinkel leading up to, and on the day, that she jumped from a bridge in Ottawa Ontario and drowned in the river near Carleton University.
Fifth Estate documentary ; Justice for Nadia (45;00)
Dryborough's computer showed he had emailed Melchert-Dinkel just hours before he hanged himself.
Frequenting online chat rooms, the online predator usually posed as a woman in her 20's who would find depressed or confused people and pretend also to be depressed and suggesting suicide as a decent option.
He would usually suggest hanging and also that they film themselves dying on webcam, presumably for his voyeuristic pleasure.
He would often suggest that they'd be better off in Heaven and advise on the type of rope to buy, how to tie knots and in some cases further encouraged them by apparently entering into a suicide pact.
First accused four years ago, the case has been dragging through the courts.
Rice County District Judge Thomas Neuville had first convicted the ex-nurse in 2011 of encouraging the two suicides, but put his 360-day jail sentence on hold while the case was appealed.
It reached the Minnesota Supreme Court reversed Melchert-Dinkel's conviction in March, saying part of a state law that made it illegal to "advise" or "encourage" suicides was an unconstitutionally broad restriction on free speech. However, they upheld a particular part of the law that makes it a crime to "assist" in someone's suicide. The ruling said speech alone can be used to assist or enable a suicide if it is narrowly targeted to one person and provides that person with what is needed to carry out the act.
Melchert Dinkel will appear at a sentencing hearing on October 15.
With Files from CBC- Fifth Estate