There can be no doubt, the best known comdedian in the the mostly French-speaking province of Quebec was Gilles Latulippe.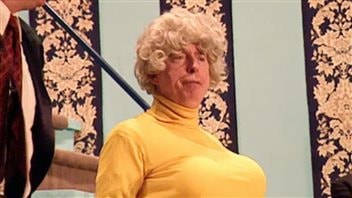 His comedic career spanned 55 years and several generations of audiences.  Although no comedic style or routine was beyond his talent, Latulippe was best known for his burlesque and slapstick style of  humour, which never seemed to tire audiences, even in this digital age.
He wrote and performed in countless sketches, often in elaborate and wildly exaggerated costumes.
" I need to make them laugh"
In an interview in 1977 he said (translated), "As much as people need to laugh, I need to be able to make them laugh"
Not only did he appear in possibly hundreds of comedic vignettes on other shows in Quebec French-language television, and as regular characters on others, he also hosted shows of his own, such as :les Demons du Midi.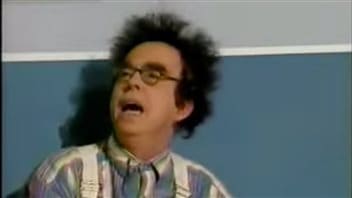 He truly loved the stage however and in 1967 at age 29, he bought an old, run down theatre in Montreal, and created  "Le Theatre des Varietes" where he regularly staged his and others burlesque style comedies and entertainment, many of which he wrote, and where he often unexpectedly got to show his amazing talent for improvisation.  This continued even as he remained remarkedly busy with his own TV shows, and many appearances on others.
The theatre ran for some 33 years, while also directing and taking roles in his summer theatre which he created in Drummondville about 100 kilometers east of Montreal.
Because his career was entirely in French, Latulippe was little known outside of Quebec, but in the province, he was and is considered to be one of the giants of the entertainment scene whose name is almost universally known throughout the province.
Although a comedian, he has performed with and is well-known by other Quebec entertainers of all genres and accolades and condolences from virtually every Quebec entertainer are being expressed at the sad passing of an icon.