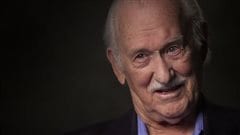 New episodes of a very moving and powerful series on Canadians in war will air on Canada's History channel television in the coming week as a lead-up to Remembrance Day of November 11th.   Earlier episodes will also be re-broadcast during that time.
November 11th  is the day when Canadians pause and remember the sacrifice of Canadian soldiers in wars, conflicts, and peacekeeping missions around the world, from the last century to this.
With no narration, the new series deals mostly with the Second World War and features archival footage and recent very personal interviews with the surviving soldiers, citizens, and "enemy" combatants,  who lived through unimaginable situations and who in many cases, tell their stories after decades of keeping their experiences to themselves.
It's called "War Story". The series Director/Co-Executive Producer is Barry Stevens.
Listen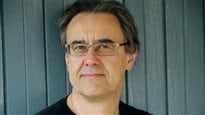 Broadcast schedule in Canada Remembrance Week, History Channel in Canada begins Saturday November 8th at 0600-0630 with the episode- "Kapyong: Forgotten Battle"- where Canadians were outnumbered 10-1 in Korea but held out against wave after wave of Chinese attacks and so managed to save the Korean capital.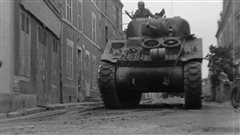 The series of documentaries runs to November 11-  finishing with "Sector Sarajevo" the untold story of Canada's deadly mission in a city under siege.
In the summer of 1992, Canadian soldiers were sent to the Yugoslav city of Sarajevo as part of a UN peacekeeping mission — but in a nightmare situation, they had to break the rules and use deadly force to confront warlords and kill snipers
Other earlier episodes from the series will be also be repeated from Nov 06-11 early in the mornings and include
"Out of the Clouds" paratroops in Normandy WWII
"Ortona"-one of the fiercest battles of the Italy campaign
"D-Day +1"- Canadians make the furthest gains of all Allies, and have to defend against fierce counterattacks trying to break the Allied invasion.
"Bomb Girls remembered"- about the women who built the Allied arsenal
"The Sinking of the Esquimalt"- the last RCN vessel sunk in WWII, and many more
New episodes from the series runs in the evenings
WAR STORY 3 – broadcast schedule – November 2014
Saturday Nov. 8             8pmET/PT           "Dieppe Survived"
Saturday Nov. 8             8:30pmET/PT      "Vengeance" (repeat)
Sunday Nov. 9                8pmET/PT           "D-Day + One"
Sunday Nov. 9                8:30pmET/PT      "Whistle for a Tiffy"
Monday Nov. 10             8pmET/PT           "Falaise – Corridor of Death"
Monday Nov. 10             8:30pmET/PT      "Where Hell Is: The Leopold and Scheldt"
Tuesday Nov. 11            8pmET/PT            "Liberation" (one hour)
*for further information on the series write to :  info@52media.ca