Conservationists have called for the withdrawal of neonicotinoids saying they are killing bees and other insects and are bad for ecosystems, and now groups of farmers and doctors have joined them in condemning a new, related class of pesticide. Flupyradifurone is similar, in that it is a systemic pesticide.
Pesticides that accumulate
Both these pesticides are apparently taken up by the plant and move through its tissues into pollen, fruits and seeds, and they can also enter ground water and the aquatic environment. In addition they can persist and accumulate from one summer to the next. A government assessment is said to have found flupyradifurone may post a risk to bees, beneficial arthropods,  and invertebrates in water. They may also pose a risk to birds and small wild mammals, say the conservationists.
Pesticides are 'indefinitely, conditionally approved'
The Canadian government has issued a conditional registration allowing neonicotinoids to be used until the maker of the chemical provides more information about their environmental effects. "That information has not been supplied by the manufacturers of these chemicals, and yet, they continue to be indefinitely, conditionally approved," says Lisa Gue, a researcher with the David Suzuki Foundation, a leading environmental group.
Prove they are safe first, demand conservationists
Instead, Canada should apply the precautionary principle and not approve these pesticides until they have been proven to be safe, says Gue. She points to a review of 800, peer-reviewed studies that concludes the use of neonicotinoids is not sustainable and should be phased out globally.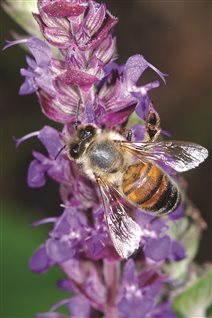 "What's worrying is that Canadian regulators, you would think, should be reviewing the same evidence and yet they continue to seemingly rubberstamp approval of these products and have failed to curtail their use in Canada to date," says Gue. "We hope that will change."
Canadians called to respond
The Canadian government is giving the public until November 3 to comment on the approval of flupyradifurone pesticides. The David Suzuki Foundation is inviting Canadians to voice their disapproval.
The groups opposing their licensing include:
Sierra Club Canada Foundation
David Suzuki Foundation
Pollination Canada
National Farmers Union
Friends of the Earth
Canadian Association of Physicians for the Environment