It seems like the cost estimate for every international games event is always well below the actual burden taxpayers will bear.
Officials originally said security costs for the Pan-Am games and Parapan, set for July and August 2015 in Toronto,  would be $121.9 million.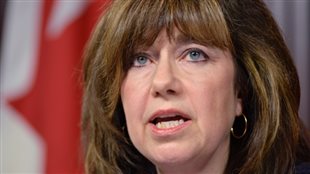 In a special report issued Wednesday, Ontario Auditor-General Bonnie Lysyk, says costs are now more than double that at $247.4 and could easily rise further.
She says the organizing committee, TO2015, still has to engage additional security for the actual venues and is behind schedule in doing so.
Lysyk said the organizing committee also had communications problems with the various security groups, in one case transferring several security responsibilities to the Ontario Provincial Police and Integrated Security Unit without first consulting them.
The report came following a request by the provincial New Democratic Party (NDP)  and public accounts committee to look into how a security contract for $81 million to a subsidiary of an American firm was awarded. An Ontario firm had bid $14 million lower. The American subsidiary costs are $42 million more than the Ministry of Community Safety and Correctional Services estimate of $39 million which had been originally submitted by officials.
While Lysyk said the contract followed protocol, she also criticized the Ministry saying given experience and lessons from past games the estimates were not realistic.
"If they're messing up so much with respect to the security costs, how much more is out there that we don't know about yet," asked provincial New Democratic Party member Jagmeet Singh.
Todd Smith of the provincial Progressive Conservative party said, "There's a real good chance we'll be back here in November of next year, after the Games are over, and you're going to see that every piece of the pie involving the Pan Am Games is way over budget, and it's the taxpayers of Ontario that are going to have to pay for those overruns,
It will cost some $2.5 billion to host the games.  Over 7,500 athletes and staff will participate in 51 sports to be held 16 venues spread out around the Toronto and Niagara regions of southern Ontario