Canada, a land of cold and snow, at least in winter. Well that's what most people think but with the changing climate that's not really the case.
With Christmas just a couple of weeks away, both east and west coasts were battered by abnormal heavy rains and winds this week
In British Columbia, the towns of Delta and Courtenay on Vancouver Island declared states of emergency after almost 200mm of rain fell in less than two days. Storm surges battered the coast along with the rain and wind, causing extensive damage, and leaving thousands of homes and businesses without power. The rain and unusually warm temperatures also hit the Rocky Mountains, melting snow. Several mountain ski resorts have been closed due to high winds and rain. The world famous ski resort, Whistler-Blackcomb saw the snow on their ski hills wash away in heavy rains right to the peaks.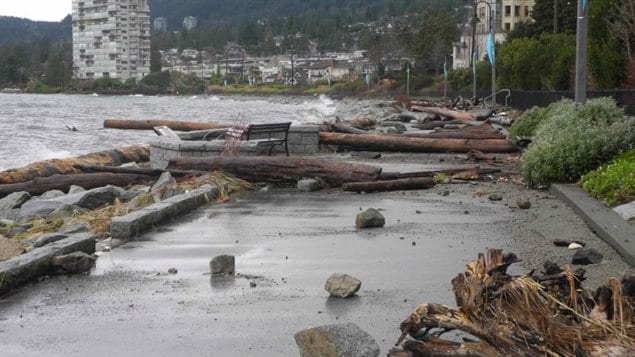 Rising sea, violent storms, climate-change future: UBC climatologist
The west coast has been hit by a series of storms, almost one every day this week.
University of British Columbia (UBC) climatologist Simon Donner said this week's storms are just a taste of what the Lower Mainland will face in the future as the climate changes.
"Things we love here in Vancouver … Stanley Park, Kits beach, the seawall, they'll no longer be functional. They'll be gone," he said.
He added, "We live in a coastal city and we're going to have to get used to this and to not plan our infrastructure and future around it would be crazy".
Thousands were without power all along the coast as winds knocked down power lines, although many had power restored by Friday.  The west coast should get a break over the weekend, but wet weather is expected to return next week.
On the east coast, the maritime provinces were battered by another wet storm, where damage on Prince Edware Island alone is estimated to be in the millions of dollars. Shellfishing, normally very busy at this time leading up to Christmas, has also been banned around the Island due to fears of contamination from the run-off after the storm.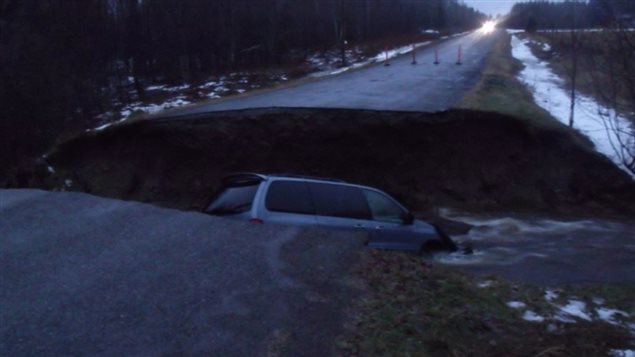 In Halifax Nova Scotia, dozens of roads are still closed as of Friday. The province had over 100 mm of rain fall during the storm, with some communities getting 130mm.
It's the same story in New Brunswick, where again, roads were washed out, and 11,000 homes were without power on Wednesday.