A new study by an international research team led by McGill University researchers has shown that high salt consumption can "reprogramme" certain aspects of brain function, with repercussions on blood pressure and health.
Charles Bourque (PhD) is a professor in the Department of Neurology and Neurosurgery at McGill University, James McGill Chair in the neurobiology of hydration, and works in the Centre for Research in Neuroscience at the Montreal General Hospital, as part of the McGill University Health Centre (MUHC) Research Institute
Listen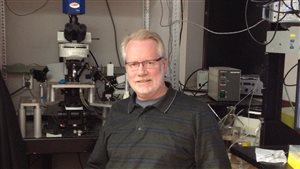 The study was published in the latest edition of the science journal Neuron
It has long been known that consuming too much salt can lead to high blood pressure which in turn can lead to a host of other serious medical problems.
This latest study involving lab rats shows that too much salt over a long period can cause receptors in the brain which control kidney and blood vessel function, to be altered and "turned off".
These systems are critical in both regulating and balancing water in the body and blood pressure.
This is done by releasing hormones which instruct the kidneys to  retain or release water which in turn affects blood thickness and pressure.  Other instructions tell the blood vessels to relax or constrict to also regulate blood pressure.
Too much salt turns off the body's safety switch, possibly irreversibly
The new study shows that long periods of high salt consumption can disable the controlling receptors in the brain, possibly permanently.  As these body/brain "safety" controls are disabled, this means  blood pressure levels can increase and stay at a high level.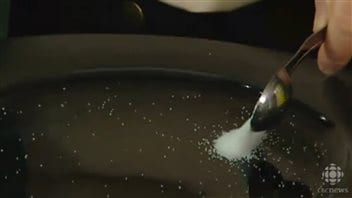 As this disabling of neurons controlling specific hormone release is a biochemical reaction, further research will look into how this might be reversed, and to what extent the same process occurs in humans.
Professor
Bourque points out however, it does reinforce the advisory that people should try to reduce their salt intake.
Scientists from the University of North Texas Health Sciences Centre, Neurocentre Magendie, France and Centre for Neuroendocrinology, University of Otago, New Zealand also contributed to this study.
The research was supported by the Canadian Institutes of Health Research, National Institutes of Health, and the Fonds de recherche du Québec – Santé.