It seems whether young or old, once you put on the extra weight, it's very hard to lose it, and keep it off.
New research at McMaster University analyzed hundreds of different obesity and weight-loss studies over the past decade and compared results. Leslea Peirson (PhD), is lead author and a research coordinator with the McMaster University Evidence Review and Synthesis Centre in Hamilton, Ontario
Listen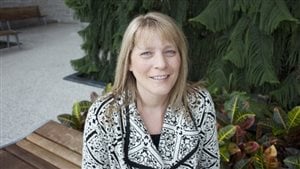 Obesity has become a serious public health issue as it leads to a number of health problems, such as diabetes, and heart ailments.
This new analysis by the McMaster team which included professor Parminder Raina PhD and assistant-professor  Diana Sherifali PhD, reviewed hundreds of research studies and was synthesized by the team into five distinct papers (listed below).
The analysis showed that for children, the programmes that work best in preventing weight-gain targetting school-aged children and youth, were delivered in educational settings, and included both diet and exercise and lasted 12 weeks to a year.
In all cases enrolment in a programme that focuses on changes in diet, exercise and lifestyle can help children and adolescents reduce weight and, more importantly,enrolment in such a programme also improves health and quality of life.
The analysis of research targetting adults showed that diet, lifestyle and exercise changes were at least as beneficial in weight loss, as the use of a well-known weight-loss prescription drug, and without the side effects.  Enrollment in some form of weight-loss programme whether diet/exercise/lifestyle or drugs resulted in  an average loss of 3kg. It also showed that some exercise was better than no exercise in all cases, and was associated with a loss of between 5-10 percent of initial body weight which ultimately will have a positive effect on adults losing the weight, but that some effort was needed to keep the weight off, whether through diet/exercise/lifestyle, or drugs.
However the McMaster analysis also revealed almost no studies had been conducted to investigate programmes that help normal-weight chilren, youth, or adults maintain that normal weight.
The team also found there just weren't any studies addressing the long-term sustainability of weight maintenance strategies. "We know that more research is needed that looks at programmes designed to prevent weight gain in normal weight adults, youth and children," said Leslea Peirson. "Future research should look at the longevity of weight loss and study the health consequences of repeated cycling of weight loss and gain." These systematic reviews provide the evidence behind the Canadian Task Force on Preventive Health Care's Adult Obesity Guidelines (released last month) and Child Obesity Guidelines, which are scheduled to be released in CMAJ at the end of March.
The studies were funded by the Public Health Agency of Canada and the Canadian Institutes for Health Research.