Mrs Qin Zhou, listed as Director of Carbo Herbal Supplies Inc. of Toronto, Ontario, has pleaded guilty to six charges under the Wild Animal and Plant Protection and Regulation of International and Interprovincial Trade Act (WAPPRIITA). The company imports and sells products associated with traditional Chinese medicine.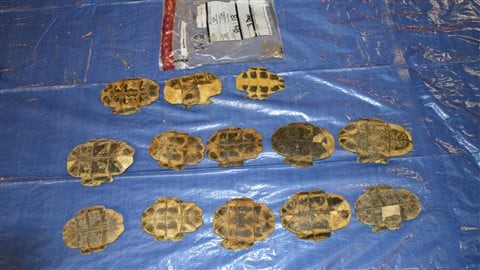 This was in relation to the unlawful import of protected species of turtle and tortoise parts without proper permits.
Two sea-containers imported from Hong Kong were inspected in October 2013, and July 2014, by Environment Canada enforcement officers in Vancouver and Toronto.
The concealed in 815 boxes in the first container were 945 turtle plastrons (bottom part of the shell), 2,454 turtle shells and 52 bags of turtle shell fragments.  The second container was found to have 224 bags of turtle shell fragments among 842 cartons. With the assistance of the Royal Tyrrell Museum of Palaeontology, located in Drumheller, Alberta, parts were identified as belonging to five species of turtles and three species of tortoise, all of which are listed under the Convention on International Trade in Endangered Species of Wild Fauna and Flora (CITES).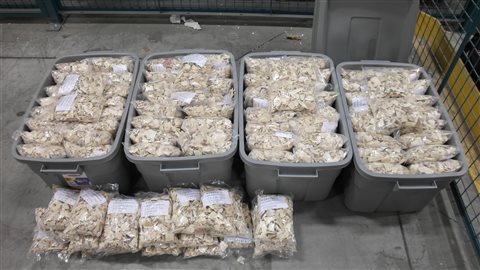 The invoices accompanying the shipments did not list any of the animal parts.
Mrs. Qin Zhou and Carbo Herbal Supplies were fined a total iof $18,750 and forfeited all items in the containers.
There are over 350 species of turtles and tortoises in the wild. Of this number, trade in 123 species of turtles and 48 species of tortoise are regulated by the CITES. Parts and derivatives of these animals are often sought after for use in art or as an ingredient in traditional medicine, while live specimens are used in the pet and food trade