The phrase has long been associated with Canada's federal police force, the Royal Canadian Mounted Police (RCMP) which came into existence in 1920. The idea  is that criminals can't escape from the "Mounties" who, once sent to track down a criminal, "always get their man"
The phrase, is often thought be a creation of Hollywood, but while that is may be partly true, the slogan does have an earlier American origin.
It is in fact an adaptation of a slogan coined for the predecessor of the RCMP, the North-West Mounted Police,(NWMP 1873-1920).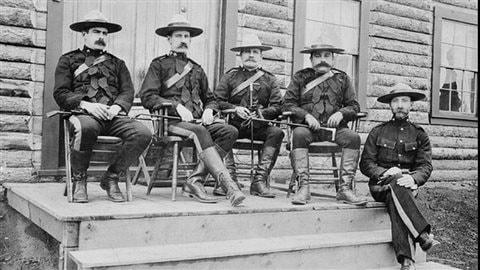 It comes from an American newspaper report, in the Fort Benton (Montana) Record from April 1877:
"Thanks to the vigilance of Major Irvine and the energy of Captain Winder, of the N.W. Mounted Police, another attempt to smuggle whiskey has been frustrated by the arrest of three men, who were tried, found guilty and sentenced to pay a fine of five hundred dollars each or be imprisoned for the minor period of six months. They preferred the former. Horses were sacrificed for the arrest, but the M.P.'s are worse than bloodhounds when they scent the track of a smuggler, and they fetch their men every time."
This is the earliest record of the phrase that was later made famous by Hollywood
The NWMP paramilitary force was intended to be a temporary force to clear up the illegal whisky trade in western Canada, but proved so successful at policing it was kept active, even participating in the Boer War in South Africa 1899-1902.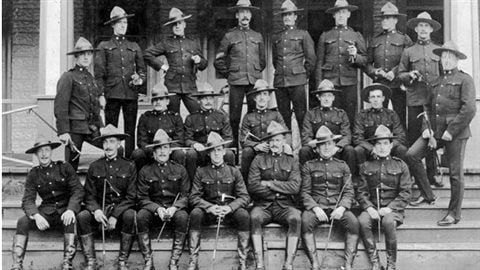 In 1904 the title "Royal" was added to the the name thereby becoming the Royal NorthWest Mounted Police. In 1920 the RNWMP merged with the national Dominion Police to become the Royal Canadian Mounted Police.
The slogan, "they always get their man" is often confused with the Mounties official motto, "Maintiens Le Droit". or "Defend the Law"