There is great peer pressure among Canadian students to have smartphones and when parents can afford them, they do provide the phones and pay for the monthly plans.
Once a luxury, now a necessity
"What was once a luxury is now considered a necessity," says Carmi Levy, an independent technology analyst and journalist based in London, Ontario. "The ages continue to shrink. So it used to be 14 or 15 years old was the average (to get a cell phone). Now increasingly we're seeing nine, ten-year-old kids getting it because parents seem to feel that…if all of their friends have it, their kids should have it as well."
Listen
And parents are not buying old flip phones, but rather smart phones that can support the apps that connect them to social media like Facebook, Twitter and Snapchat. Young people rarely make phone calls, but are more likely to text or use social media apps, says Levy.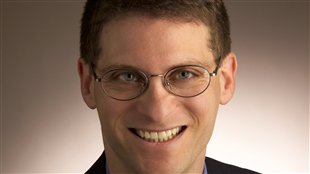 'This isn't just another toy'
Too often, parents provide phones without giving their children any guidance about using them, he adds. "That is a recipe for disaster…This isn't just another toy. It's a very important gateway to some very adult-like behaviours and they (children) are looking to you for guidance and advice."
Some parents draw away because they are intimidated by the technology, says Levy. But he says children can handle technology and parents need to talk about the behaviours around it.
'Very powerful platforms…huge amounts of trouble'
As an example of the dangers, Levy says sharing an inappropriate photo can get one kicked out of school, fired from a job, or make it difficult to find one in the first place. "My concerns are that these are very powerful platforms and left unchecked they can get kids into huge amounts of trouble very quickly."
In Canada, an unlocked smartphone can cost between $700 and $1,000, or if one signs up for a monthly plan, between $300 and $500. Then depending on the number of minutes, data, and texts one chooses the monthly fee can range between $35 and $100.