Your hosts this edition; Lyn Desjardins and Marc Montgomery
Listen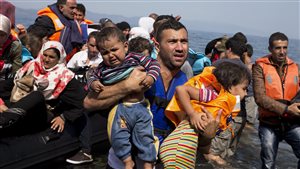 There is pressure being put on the Canadian government to accept more of the migrants from Syria and elsewhere flooding across Europe.
The pressure is coming from a number of groups involved with human rights, advocacy, and international aid.
One way to accomplish this is through Canada's "family reunification programme".
Amnesty International says Syrians in Canada can apply to bring them to Canada, but that process can take from two to three years.  Amnesty says by streamlining the process, more people can be brought in.
Lynn spoke with Gloria Nafziger, refugee coordinator for Amnesty International Canada.
It's been a long held belief that when there are lots of prey animals available, there are lots of predators too. The belief was that if you doubled the number of prey, you would see a doubling of predators..in a linear relationship.
Turns out thats not the case at all, when prey numbers double, predator number increase but not nearly at the same rate.. In fact it turns out it can be accurately determined in a mathematical formula called a Power law.
It also seems this math calculation applies across nature whether with plants and herbivores, or with fish, or mammals.
Marc spoke with Ian Hatton who did his PhD research in biology at McGill University in Montreal.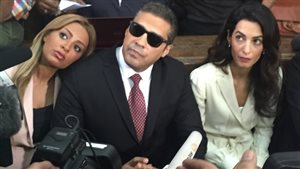 Mohamed Fahmy is an Egyptian-Canadian journalist who was working for the English language service of the Al Jazeera network in Cairo.
In 2013, he became a victim of the changing politics in Egypt, and was arrested along with two co-workers on a number of charges.
Most observers have said the charges and trials were a farce, but he remains in jail.
Now three -hundred prominent Canadians have signed a letter to Prime Minister Harper asking him to personally intervene.
Carmel spoke with Shawn McCarthy, a journalist with Canada's national newpaper, the Globe and Mail, and who is also president of the Canadian Committee for World Press Freedom.