Your hosts this week, Lynn, Carmel, and Marc
Listen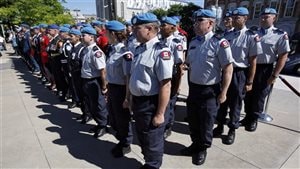 Lester Pearson, a Canadian diplomat at the U.N. and future Prime Minister of Canada, is the father of peacekeeping. He was awarded a Nobel Prize for his efforts.
For decades Canada was the leader in Peacekeeping activities, but some tragic events along the way and changing priorities meant Canada has backed away from its previous high degree of commitment.
There is a growing need for peacekeeping resources and some are saying Canada should and could be more active once again in United Nations peacekeeping missions.
Lynn spoke with Roland Paris, director of international policy studies at the University of Ottawa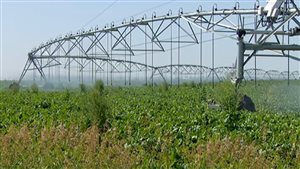 When the Canada- US Free Trade Agreement  (FTA) was being negotiated many Canadians had great fears that Canada's fresh water would be included, allowing the Americans to siphon off vast amounts of Canadian water.
It didn't happen but the idea had been around for decades earlier and is still around.
In fact, with climate change, vast swaths of the US have been experiencing year after year of drought and the idea of taking Canadian water is certainly becoming more appealing to the US.
LLoyd Alter is a sustainable design architect and professor in Toronto who writes extensively on environmental issues and has written on this subject on several occasions in the past couple of years. Marc spoke to him about some of the American schemes to get Canadian water.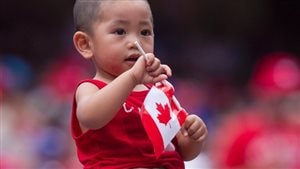 With some variations, a senior citizen in Canada is generally considered to be someone 65 years of age or older.
For the first time the number of "seniors" in Canada has surpassed the number of  "juniors", those aged 15 or younger.
Carmel spoke to Professor Michael Haan, a demographer at the University of Western Ontario in London, Ontario.
He says Canada has to think about what this means. Either try to attract more and younger immigrants, or adapt to a relatively stable population size due to a low birth rate.
He also says this new demographic means there has to be a lot of adaptation and development of new social concepts to meet seniors needs and those of younger people so they don't feel they have to delay parenthood in order to achieve career goals.