Jamie MacDonald is a rare breed. He is a "bowyer"- that's someone who makes traditional handcrafted archery bows.
Not only that but, although he makes several types of custom ordered bows, he specializes in a particular type, the English longbow or war bow. In fact he has become one of the best known modern makers of the English Longbow, and will be heading to England shortly to take part in the 600th anniversary of a major English victory over a numerically far superior French army at Agincourt, France in which the longbow played a major role.
I reached him at his bow-making company Ravenbeak Natureworks, in the small community of Powell River British Columbia shortly before he left for England.
Listen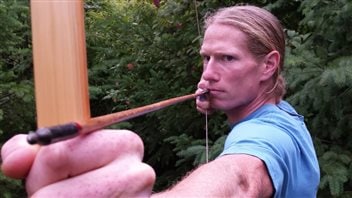 MacDonald became interested in the famous English longbow aw a deer hunter who wanted the entire experience of building his own hunting bow.
The English longbow was always traditionally made of wood from the Yew tree with a springy yellowish sap wood and a sturdy darker hardwood to give it the perfect balance of stretch and compression
As MacDonald says, it's nature's own laminated wood.
While Yew is now rare in England, it's still plentiful on Canada's west coast where McDonald makes his home.
He will be travelling to several venues in England for the 600th anniversary and will be giving bow-making workshops.
He also hopes to visit the museum where preserved examples of original warbows are on display. These were recovered from the sunken ship Mary Rose, the tudor warship. The silt covering the ship had preserved them and thousands of other period artefacts in remarkably excellent condition.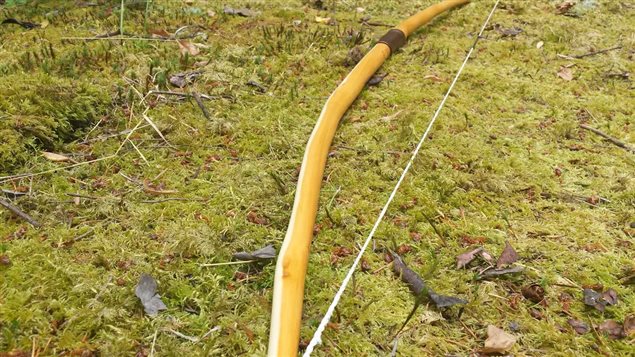 Some of the famous scenes from Shakespeare"s Henry V about the battle at Agincourt
Henry V, Act III, Scene I

Once more unto the breach, dear friends, once more;

Or close the wall up with our English dead!

In peace there's nothing so becomes a man,

As modest stillness and humility;

But when the blast of war blows in our ears,

Then imitate the action of the tiger:

Stiffen the sinews, conjure up the blood,

Disguise fair nature with hard-favoured rage:

Then lend the eye a terrible aspect;

Let it pry through the portage of the head,

Like the brass cannon; let the brow o'erwhelm it

As fearfully as doth a galled rock

O'erhang and jutty his confounded base,

Swill'd with the wild and wasteful ocean.

Now set the teeth and stretch the nostril wide;

Hold hard the breath and bend up every spirit

To his full height. On, on, you noblest English,

Whose blood is fet from fathers of war-proof!

Fathers that, like so many Alexanders,

Have in these parts from morn till even fought,

And sheathed their swords for lack of argument.

Dishonour not your mothers: now attest,

That those whom you call'd fathers did beget you.

Be copy now to men of grosser blood,

And teach them how to war. And you, good yeoman,

Whose limbs were made in England, show us here

The mettle of your pasture: let us swear

That you are worth your breeding; which I doubt not;

For there is none of you so mean and base,

That hath not noble lustre in your eyes.

I see you stand like greyhounds in the slips,

Straining upon the start. The game's afoot:

Follow your spirit; and upon this charge,

Cry 'God for Harry! England! and Saint George!'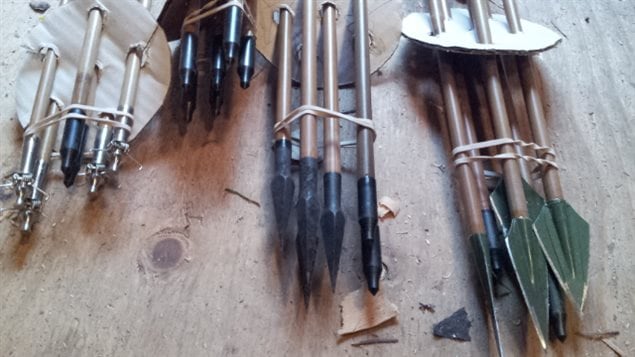 The St. Crispin's Day speech is a famous speech from William Shakespeare's play, Henry V, in Act IV Scene iii 18–67.

WESTMORELAND. O that we now had here

But one ten thousand of those men in England

That do no work to-day!

KING. What's he that wishes so?

My cousin, Westmoreland? No, my fair cousin;

If we are mark'd to die, we are enow

To do our country loss; and if to live,

The fewer men, the greater share of honour.

God's will! I pray thee, wish not one man more.

By Jove, I am not covetous for gold,

Nor care I who doth feed upon my cost;

It yearns me not if men my garments wear;

Such outward things dwell not in my desires.

But if it be a sin to covet honour,

I am the most offending soul alive.

No, faith, my coz, wish not a man from England.

God's peace! I would not lose so great an honour

As one man more methinks would share from me

For the best hope I have. O, do not wish one more!

Rather proclaim it, Westmoreland, through my host,

That he which hath no stomach to this fight,

Let him depart; his passport shall be made,

And crowns for convoy put into his purse;

We would not die in that man's company

That fears his fellowship to die with us.

This day is call'd the feast of Crispian.

He that outlives this day, and comes safe home,

Will stand a tip-toe when this day is nam'd,

And rouse him at the name of Crispian.

He that shall live this day, and see old age,

Will yearly on the vigil feast his neighbours,

And say "To-morrow is Saint Crispian."

Then will he strip his sleeve and show his scars,

And say "These wounds I had on Crispin's day."

Old men forget; yet all shall be forgot,

But he'll remember, with advantages,

What feats he did that day. Then shall our names,

Familiar in his mouth as household words-

Harry the King, Bedford and Exeter,

Warwick and Talbot, Salisbury and Gloucester-

Be in their flowing cups freshly rememb'red.

This story shall the good man teach his son;

And Crispin Crispian shall ne'er go by,

From this day to the ending of the world,

But we in it shall be remembered-

We few, we happy few, we band of brothers;

For he to-day that sheds his blood with me

Shall be my brother; be he ne'er so vile,

This day shall gentle his condition;

And gentlemen in England now-a-bed

Shall think themselves accurs'd they were not here,

And hold their manhoods cheap whiles any speaks

That fought with us upon Saint Crispin's day.