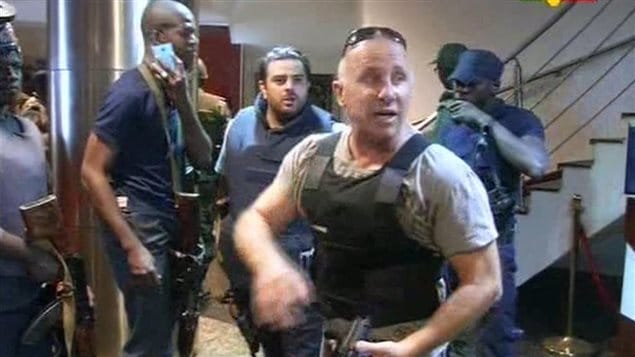 At least twenty-seven people were killed in the attack on the Radisson Blu hotel in Mali's capital, according to United Nations officials in Bamako.
The official, speaking on condition of anonymity because the operation is still ongoing, said 12 bodies were discovered in the basement and 15 bodies were found on the second floor. The official stressed that the building had yet to be totally cleared.
Another UN official, UN Mali mission spokesman Olivier Salgado, said two extremists have been killed and that security forces are going from room to room, checking for more casualties.
Malian special forces stormed the upscale hotel to free dozens of people, including at least three Canadians, who were taken hostage by a group of heavily armed Islamic extremists earlier in the day.
"All Canadians known to be at the hotel are safe and we are providing assistance," Foreign Affairs Minister Stéphane Dion and Marie-Claude Bibeau, Minister of International Development and La Francophonie, said in a joint statement. "The Government of Canada is working with our embassy and with our allies to ensure the safety of Canadians."
A spokeswoman for Quebec's provincial legislature said an employee of the National Assembly was among the hostages freed by the Malian security forces.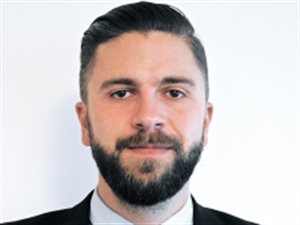 Noémie Cimon-Mattar said Maxime Carrier-Légaré was in the hotel but is now safe.
Pierre Boivin, a Quebec lawyer from McCarthy Tétrault, and former Gatineau councillor Patrice Martin were also at the hotel. They are both safe.
At a news conference in Ottawa, Quebec Premier Philippe Couillard said several Quebecers, including National Assembly employees, were in Bamako to attend a meeting of francophone parliamentarians.
Foreign affairs officials urged Canadians who want to check on the safety of family and friends in Bamako to contact the 24/7 Emergency Watch and Response Centre at Foreign Affairs, Trade and Development Canada by calling 613-996-8885 or toll-free at 1-800-387-3124 or by sending an email to sos@international.gc.ca.
Sudden attack
Al-Qaeda in the Islamic Maghreb (AQIM), a Salafi-jihadist militant group operating in the Sahara and Sahel, has claimed responsibility for the attack, which unfolded one week after the attacks on Paris that killed 130 people. A handful of jihadi groups seized the northern half of Mali — a former French colony — in 2012 and were ousted from cities and towns by a French military intervention.
The gunmen had fired several shots and thrown grenades as they stormed the hotel Friday morning, killing at least three people and initially taking about 170 hostages, authorities said.
Malian troops reacted quickly. As people ran for their lives near the hotel along a dirt road, the soldiers in full combat gear pointed the way to safety. Within hours, local TV images showed heavily armed troops in what appeared to be the hotel's lobby area.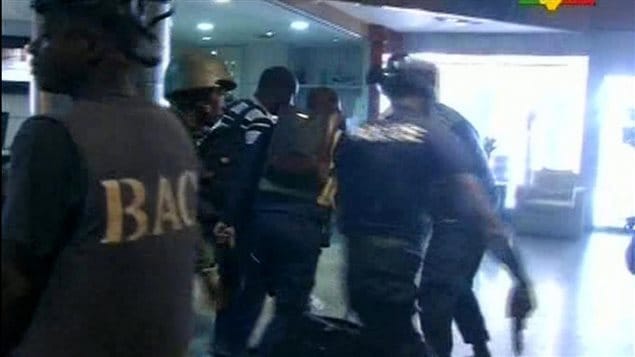 Malian army commander Modibo Nama Traore told The Associated Press that at least one guest earlier reported that the attackers instructed him to recite verses from the Qur'an before he was allowed to leave the hotel.
Traore said 10 gunmen had stormed the hotel shouting "Allahu Akbar," or "God is great," in Arabic before firing on the guards.
Wolfgang M. Neumann, President & CEO of The Rezidor Hotel Group, said he "devastated at what has happened at Bamako."
"We will continue to do everything we can to support all of our guests and employees, as well as their families in this tragic situation," Neumann said in a statement. "We are already in the process of setting up a professional emergency support service on the ground to help our guests, staff and the families of those who lost their lives with practical and emotional help."
He said the hotel group has established emergency numbers for people trying to track down their loved ones.
With files from The Canadian Press