Canadian diplomats in Brussels remained on high alert as the Belgian capital has been locked down for a third straight day amid warnings of imminent terrorist attacks, similar to the carnage in Paris that killed 130 people over a week ago.
But Canadian officials denied earlier media reports that the embassy has been shut down due to the threat. Foreign Affairs spokesperson Diana Khaddaj told RCI the embassy was open, although with reduced staff.
"The Joint Delegation of Canada to NATO remains open and staff continue to work within the security restrictions imposed by NATO and our host nation Belgium," Khaddaj wrote in an email.
She suggested that the confusion may have been caused by a tweet send by department officials earlier, saying "due to the high threat level in Brussels, our embassy will provide emergency consular services only."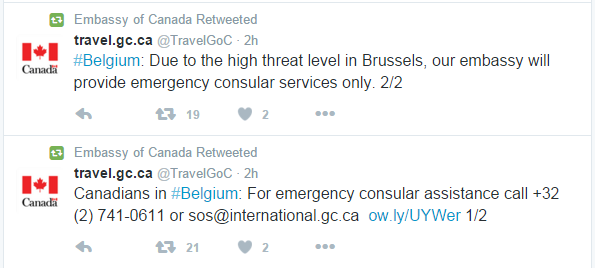 With heavily armed Belgian soldiers and police patrolling Brussels's streets, Canadians in Belgium have been advised to "exercise a high degree of caution due to the current elevated threat of terrorism."
Universities, schools, large stores, shopping centres and the metro system were closed in Brussels on Monday as the highest security alert remained in place for a third day.
Scott Durno, a Canadian who studies in Brussels, told CBC's Daybreak morning radio show that his normally bustling neighbourhood in north-western Brussels was eerily quiet.
"I went for a jog this morning around Molenbeek, it's a neighbourhood that's usually quite vibrant and full of life and not so much in the last couple of days," Durno told host Mike Finnerty.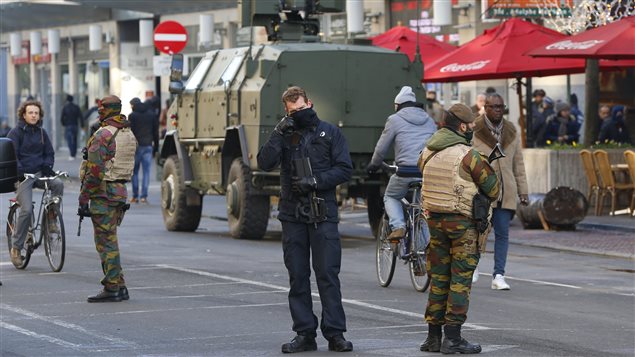 Imminent threat
The Nov 13 bomb and gun attacks in Paris were carried by a group of French and Belgian nationals, as well as potentially at least one Syrian jihadi. And there are fears that remnants of the group who mounted the attacks in Paris will strike again, this time in Belgium.
Belgian Interior Minister Jan Jambon on Sunday said "several suspects" tied to the Paris attacks could be at large in the country.
Belgian authorities say they have "quite specific" intelligence about a possible terrorist attack involving several terrorists targeting multiple locations.
Belgium's national crisis centre, a body that advises the government on security measures, raised the threat alert in the Brussels region on Saturday to Level 4, which indicates a "serious and immediate threat" of an attack.
The rest of the country was on Level 3, meaning a possible and probable threat.
In the meantime, Belgian police have charged a fourth suspect with terrorism offences related to the deadly attacks on Paris, the federal prosecutor has said.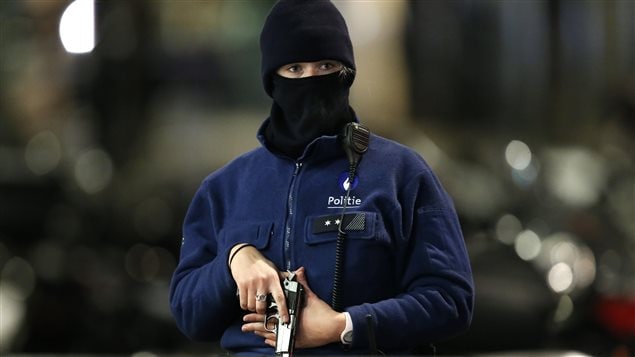 The unnamed man was one of 16 people arrested in raids on Sunday. The rest have been released without charge.
Belgian authorities arrested five other on Monday morning as continue their manhunt for suspected militant Salah Abdeslam, 26, who slipped back home to Brussels from Paris shortly after the attacks.
A statement from the federal prosecutor's office said two were later released while "further enquiries" are under way regarding the others.
Mohammed Amri, 27, and Hamza Attou, 20, have already been charged with aiding Abdeslam. A third, unnamed suspect has also been charged.
With files from The Canadian Press