Canadian actress Pamela Anderson added a bit of star power to a delegation of animal rights activists meeting with Russian President Vladimir Putin's right-hand man on Monday to discuss wildlife conservation.
The former "Baywatch" star, who is very popular in Russia, accompanied a delegation from the International Fund for Animal Welfare (IFAW) to a meeting with Sergei Ivanov, President Vladimir Putin's chief of staff, in the Kremlin.
"Ms. Anderson has been a longtime campaigner against seal hunting," said Kerry Brennan, a IFAW spokesperson, in a written statement. "She made the trip to discuss conservation issues and to urge the Russian Government to stand behind their forward-thinking decisions to ban the hunting of harp seals in the White Sea in 2009 and their ban on the import of harp seal skins in 2011."
During the televised meeting with Ivanov, Anderson also expressed her concern about the prevalence of sea aquariums that keep belugas, orcas and dolphins in captivity.
In his opening remarks, Ivanov praised for an opportunity to discuss issues of conservation "in the company of beautiful women."
Animal rights advocacy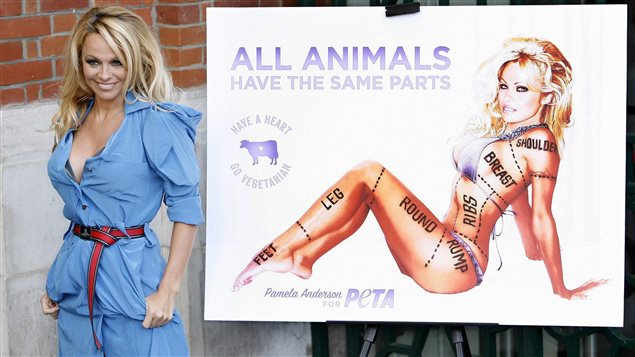 This is not the first time the pair has met. Ivanov said the two discussed Russian biodiversity in Vladivostok during an economic forum in September.
Anderson is known for her risque methods of drawing attention to wildlife conservation including posing nude to protest the fur industry.
Earlier this year, the actress wrote to Putin requesting to block the passage of a cargo vessel through the Northern Sea Route, which was said to contain more than 1,700 tons of whale meat travelling from Iceland to Japan.
Anderson also requested a meeting with the Russian president to discuss environmental issues, the Tass news agency reported.
Saving big cats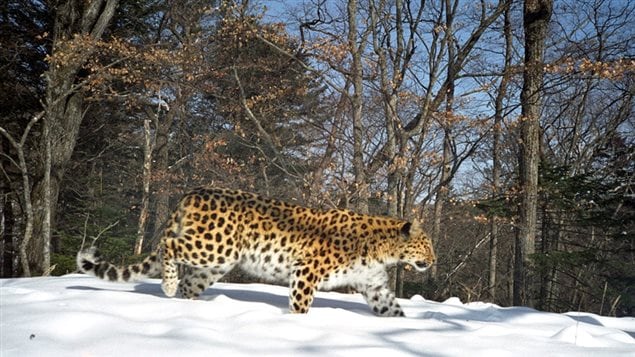 Putin too has made the conservation of endangered species like the Amur tigers and the Far Eastern leopards one of his administration's priorities and part of his carefully groomed image of a "tough guy" animal lover.
At the meeting with Anderson and IFAW officials, Ivanov spoke about Russia's projects to protect the Amur tiger and Far Eastern leopard, and an initiative by Rosatom, the state-owned nuclear energy corporation, to protect elephants from poaching in Tanzania the Kremlin's press office reported.
Ivanov also said that Russia will send high-level representatives to the Second International Tiger Conservation Forum, which will take place in March 2016 in India.
With files from the Associated Press