Two rival drug cartels linked to the abduction and disappearance of 43 students a year ago are battling over millions of dollars paid by Canadian mining giant Goldcorp to a village in Mexico's southern gold belt, leading to a wave of murders.
As a signatory to a Conflict-Free Gold Standard drawn up by the World Gold Council industry group, Goldcorp commits to extracting the precious metal in a manner that "does not fuel unlawful armed conflict or contribute to serious human rights abuses."
But a Canadian non-profit mining watchdog says some $3 million a year in rent paid by Goldcorp to residents of the village of Carrizalillo in the impoverished state of Guerrero for their land, which the mine is built on, is fuelling a bloody feud between two rival cartels.
Jennifer Moore, Latin America Program Coordinator for MiningWatch Canada said the company is not doing all it can to protect the villagers.
(click to listen to the interview with Jennifer Moore)
Listen
"In the last couple of years, there has been a growing war for control over the community as organized crime has turned to extortion as a way to make money for it in collusion with local armed forces and with tremendous impunity," said Moore speaking on the phone from Mexico.
It has created a situation that is unlivable for the community, she said.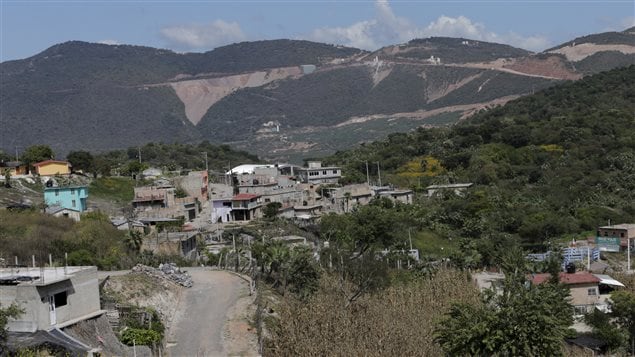 "Earlier this year, in April, the Mexican press reported that half of the community fled their homes because the violence had become so great for them," said Moore. "That in addition to the tremendous environmental health and other impacts that they have suffered as a result of the mine's operations in that area."
MiningWatch Canada is deeply concerned with the situation in Carrizalillo and the Guerrero gold mine belt, which has become a magnet for organized crime, said Moore.
"The mine's presence and the flow of tremendous amounts of money through the extraction of gold is becoming a target for groups that have turned to extortion," said Moore.
Mexican authorities describe a struggle between two gangs – "Guerreros Unidos" and "Los Rojos" – over the mineral wealth that has split Carrizalillo into two factions, fanning chaos.
Each side accuses the other of supporting a rival cartel with the alleged backing of different state and federal security forces. At least 26 people have been killed since the feud escalated in mid-2014.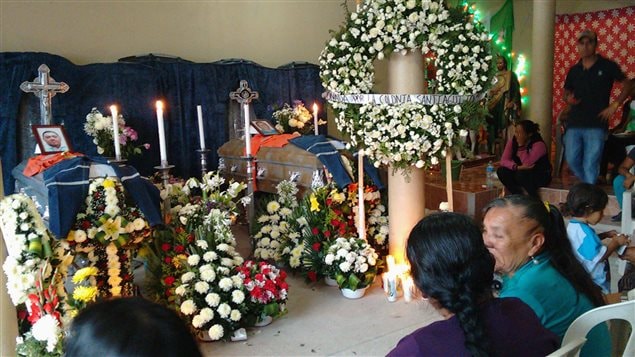 "The wealth Carrizalillo generates is fought over by these two groups," Federal Police Commissioner Enrique Galindo told Reuters, adding that the mine's riches have exacerbated a struggle for control of drug trafficking routes.
The violence highlights an ethical quagmire for industries operating in Mexico's drug badlands and raises questions of whether companies could do more to ensure safety for people connected to their operations.
Goldcorp did not respond to RCI's request for comments on these allegations, but in response to questions by Reuters, which broke the original story, Goldcorp said it has held numerous meetings with authorities to seek better security outside the mine's perimeters, in line with obligations under the standard.
"Even though we can and do advocate with local authorities for the respect of human rights in the vicinity of our operations, we cannot take on the role of government," Michael Harvey, Goldcorp's Latin America director for corporate affairs and security told Reuters. "Goldcorp is very concerned with the level of violence in the communities surrounding the Filos mine. We continue to encourage the Mexican authorities to do their utmost to combat this violence."
With files from Reuters