A trailer has been released for the new made-for-TV movie based on the classic Canadian novel Anne of Green Gables. Written in 1908, the book is a mischievous red-headed orphan who is sent to help an aging brother and sister on their farm in the tiny eastern province of Prince Edward Island.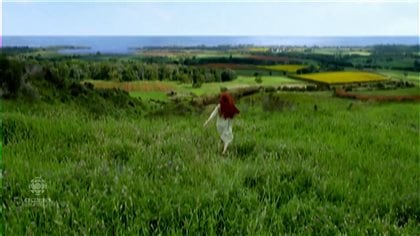 Translated into two dozen languages, the novel has become required reading in public schools in Japan where it is a national obsession. Thousands of Japanese tourists make the pilgrimage to Prince Edward Island every year and some even have Anne-themed weddings.
The musical seen by 3.3 million
This latest TV movie is two-hours long and is produced by Breakthrough Entertainment headquartered in Toronto. It was filmed in the island province and the province of Ontario, and will air on cable TV on February 15.
There have been several productions based on the novel including stage plays, radio dramas, musicals, movies, television miniseries and movies. The most popular was a musical which toured the world and was seen by 3.3 million people.
With files from CBC.