Tennis is growing in popularity in Canada, but recent allegation of widespread match fixing could slow that down, says sports journalist Ed Klajman. The successes of Canadians Milos Raonic and Eugenie Bouchard have prompted increases in general interest, participation, and TV ratings. But depending on what happens next, that interest could wane, he says.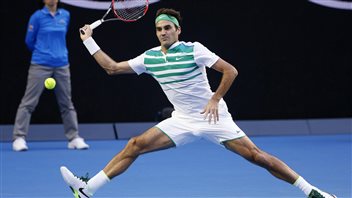 'Potentially as damaging as it comes'
Buzzfeed and BBC made public leaked documents that indicate some top tennis players have been approached to fix matches and that some did. They allege the Tennis Integrity Unit knew about it but did not act. The Association of Tennis Professionals rejected the claim.
The allegations are "potentially as damaging as it comes," says Klajman. He says that in sport, match-fixing scandals are worse than doping. "This gets to the very heart and soul of what every competition is about.
Listen
'It could kill the sport'
"If somebody is throwing a match and you can't be guaranteed that what you're seeing is real, then there's no fan interest, there's no corporate interest, there's no nothing. If it gets to its extreme, it could completely kill the sport," he says.
"There's a lot at stake here and sooner or later it's going to have to be dealt with in a way that is stronger than what we have seen so far."