He is one of the biggest literary figures, not just in the English language, but in history. Who doesn't recognize the name Shakespeare, even though he died 400 years ago, in 1616.
The University of Toronto , Fisher rare books library, is staging an exhibition of the only example in Canada of the "First Folio", the complete works of Shakespeare, published shortly after his death. Three others followed in later years.
Anne Dondertman is Associate Chief Librarian for Special Collections at the University of Toronto, and Director of the Thomas Fisher Rare Book Library.
Listen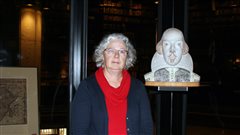 The exhibit is called "So long lives this", a line from Shakespeare's Sonnet XVIII and it runs through to May 28.
The exhibition also features other exceptionally rare and contemporary works like Holinshed's Chronicles (1587) and Plutarch's Lives (1579) along with a range of Renaissance genres and forms, from maps to bibles to works of poetry, anatomy and heraldry. Later editions of Shakespeare and experiments with his works will also be prominently featured in the exhibition and accompanying catalogue.
There will be 60 books on display from the 1548 printing of Giovanni Boccaccio's Il Decamerone, continuing with the four celebrated 17th-century Folios, and ending with the sumptuous fine press Play of Pericles (2009-2010) from British Columbia's Barbarian Press.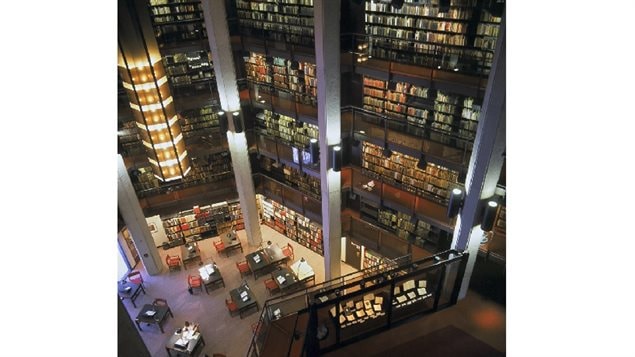 Quoted in a University of Toronto press release, Scott Schofield, the lead curator of the exhibition said,  "This exhibition provides a narrative, one that moves from early printing, through to the justifiably famous 17th-century Folios, and then into the later printing of Shakespeare's work, including books from this century".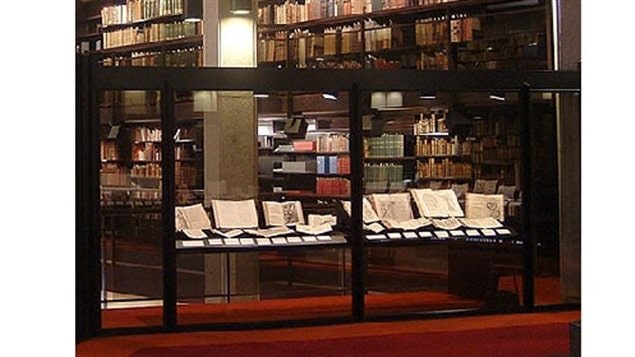 Schofield, an Assistant Professor of English at Western University added, "What makes this exhibition unique is that it shines a spotlight on the incredible collection of Shakespeare, and materials at the Fisher; not just the Folios, but also the research materials Shakespeare might have used, the books that would have been on his desk, through to beautiful book craft versions of Shakespeare."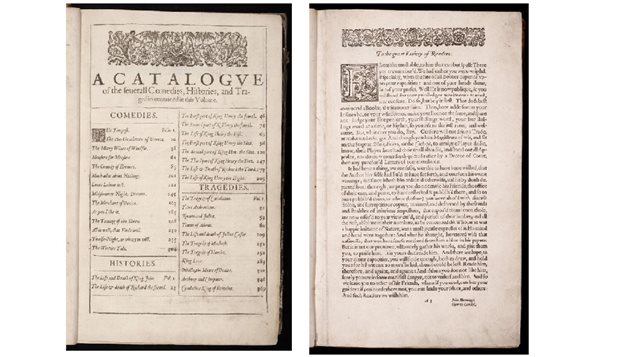 Of course the star attraction is the 1623 First Folio which was donated by Sidney Fisher to the Fisher Library in 1973, along with the three other slightly later folios as part of his extensive Shakespeare collection. Only 232 copies the First Folio, a true cultural treasure, remain in the world today, and the volume held by the Fisher is the only Canadian-held copy.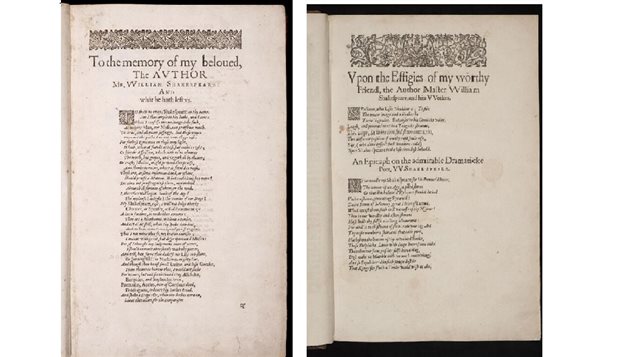 In order to help conserve the tens of thousands of rare books, manuscripts and other precious artefacts, the whole building is climate controlled, (temp/humidity) in both the display areas and in the basement storage where the majority of the collection is stored.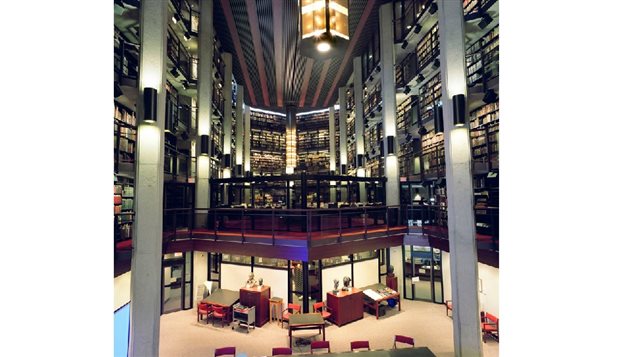 The Fisher is largest rare book library in the country. The University of Toronto Libraries system is the largest academic library in Canada and is ranked third among peer institutions in North America, behind just Harvard and Yale
Sonnett XVIII
Shall I compare thee to a summer's day?
Thou art more lovely and more temperate:
Rough winds do shake the darling buds of May,
And summer's lease hath all too short a date:
Sometime too hot the eye of heaven shines,
And often is his gold complexion dimmed,
And every fair from fair sometime declines,
By chance, or nature's changing course untrimmed:
But thy eternal summer shall not fade,
Nor lose possession of that fair thou ow'st,
Nor shall death brag thou wander'st in his shade,
When in eternal lines to time thou grow'st,
   So long as men can breathe, or eyes can see,
   So long lives this, and this gives life to thee.
Additional audio tour by Ms. Dondertman and the four curators