Almost one million children in Eastern and Southern Africa need urgent treatment for the most severe forms of malnutrition, UNICEF said Wednesday.
"It's a pretty calamitous combination of what's really been erratic rainfall for a couple of years and drought, and now the most powerful El Niño weather event of the last five decades," said James Elder, UNICEF Regional Chief of Communications for East & Southern Africa, in a phone interview from Johannesburg.
"It really is the case at the moment where nothing is growing, the only thing taking root is this child hunger crisis."
(click to listen to the interview with James Elder)
Listen
If left unchecked, the international community risks a "calamity" in terms of loss of life, Elder said.
The El Niño weather event is affecting a huge swath of territory from Ethiopia to South Africa, he said.
"In Ethiopia, six million children require food assistance," Elder said. "In Malawi, the rates of severe acute malnutrition have jumped by a 100 per cent. Agricultural yields in South Africa are down by 30 per cent, that's key because this is the region's main maize producer; millions more people in Zimbabwe are facing food and nutrition insecurity. In a small country like Lesotho a quarter of the entire population is affected."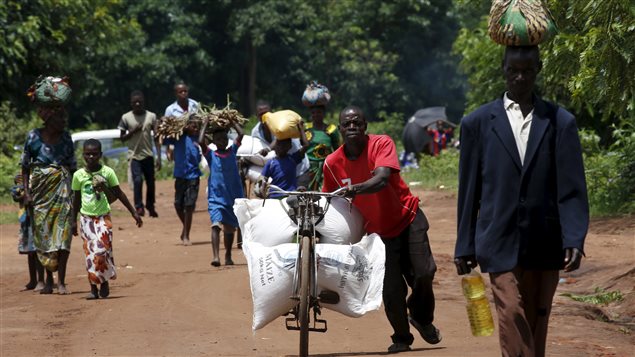 One crisis too many
Aid agencies haven't seen a crisis like this in a very long time, he said.
"Sometimes you get a crisis like this in a country, sometimes in two or three," Elder said. "We would have to go back a long-long way to see where six, seven, eight countries are all facing a similar type of crisis."
The situation is aggravated by rising food prices, forcing families to implement drastic coping mechanisms such as skipping meals and selling off assets, he said.
"I think it's really important to remember that a lot of these people already exist on the margins, they're already making do with not enough, they're already facing poverty levels, many of them already face the risk of disease like HIV," Elder said. "Somehow over the years people have built up a resilience and are able to get by, but when you have a crisis like this, when you have recurring drought, it just becomes one too many."
UNICEF is already seeing increased migration and more risky behaviour from children, such as resorting to prostitution to feed themselves.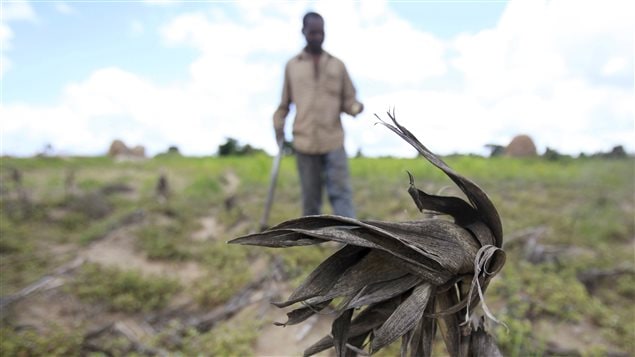 The UN Office for Humanitarian Affairs (OCHA) estimated that it will take affected communities approximately two years to recover from El Niño exacerbated drought, if agricultural conditions improve in the latter half of this year, UNICEF said in a statement.
"These things are of course all related to climate change," Elder said. "I think it's a very uncomfortable irony that the citizens who have had the least impact on climate change and global warming, these poorest children and the poorest countries, are actually now paying the highest price."
Donor fatigue worries
UNICEF humanitarian appeals are less than 15 per cent funded across El Niño-impacted countries in southern Africa, UNICEF said.
Officials acknowledge they are "extremely" worried about donor fatigue as the international community struggles to cope with the crises in Syria and Yemen.
"I think anyone who works in this business is very much aware of the huge competing priorities," Elder said. However, intervening now will allow the international community to save lives and money, because an urgent intervention at a later stage would be much more expensive and would come too late for hundreds of thousands of people, he said.
UNICEF urges the governments of affluent countries like Canada to step up their support for humanitarian assistance and relief programs and extend them to Eastern and Southern Africa to avoid "a truly-truly calamitous scenario in a few months time," Elder said.