Your hosts this week, Lynn, Levon, Marc
Listen
A special note to start off this week, as we have news from Eilis Quinn, editor of the RCI site, "Eye on the Arctic". She has news of the app for "EOTA" that can be downloaded free for I-phones and Androids.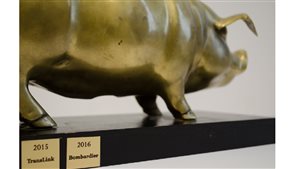 The taxpayers advocacy group, The Canadian Taxpayers Federation (CTF) held its annual "awards" ceremony this week.
Every year the CTF goes through the many dozens of examples of government waste at all levels, as well as individual politicians excesses, to determine the worst cases of waste.   The "pigs at the trough" awards are called the "Teddys" after a former Canadian bureaucrat who was known for charging lavish dinners to taxpayers.
In this 18th edition, awards were given for such things as vast sums spent on public "art" light shows on a sewage pumping station, for sending a huge delegation to the Paris climate talks and many others.
Marc spoke to CTF federal director Aaron Wudrick.
*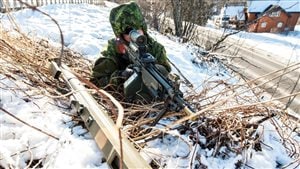 Hundreds of Canadian soldiers have arrived in Norway this week.  They are part of a multi-national NATO and partners winter exercise.
The exercise which runs for a week from March1-9 will involve thousands of soldiers from Belgium, Denmark, Finland, France, Germany, Latvia, the Netherlands, Poland, Spain, Sweden, the United States, the United Kingdom and Norway itself.
"Exercise COLD RESPONSE presents a great opportunity for Canada to engage with our NATO Allies and closest partners and further supports our excellent relations with Norway," said Defence Minister Harjit Sajjan in a statement. "It also allows the Canadian Armed Forces to enhance its operational effectiveness in challenging winter conditions."
Levon spoke to Lt. Col. Will Graydon, the commanding officer of 3 RCR. (Royal Canadian Regt)
*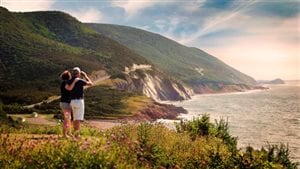 Historically there have been at least a couple of waves of migration from the US into Canada.  One was during the American revolution when people loyal to Great Britain fled north, while another was during the Vietnam war, when tens of thousands of young Americans, mostly men, fled the US military draught.
Now with the possibility of Donald Trump becoming US President, an announcer from Cape Breton started a tongue in cheek website inviting Americans who fear what would happen under such a president, to come north and move to Cape Breton.
Lynn spoke with Rob Calabrese who started the website which has been visited by several thousand since he started it.
He says of Cape Breton, "It is always ranking very highly in international travel magazines' lists of the most beautiful islands in the world," adding, "People are very friendly and have an international reputation for hospitality and friendliness. We have a very vibrant and rich culture. It's a Celtic culture and some people even speak Gaelic."