Your hosts this week Lynn, Carmel, and Marc
Listen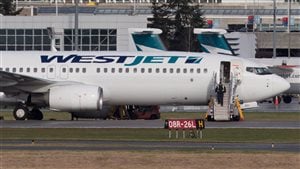 Several reports of workplace harassment have made headlines recently in Canada bringing the issue to the attention of the public and employers.
A woman is suing the WestJet airline for allegedly failing to protect her from sexual assault by a pilot. And there have been complaints about persistent harassment both in the national police, the RCMP, and the military.
In most of these cases, the organization conducts an internal investigation.
Lynn spoke to York University professor Richard Leblanc who says the case of the flight attendant shows that internal investigation is not the most effective way to resolve complaints.
*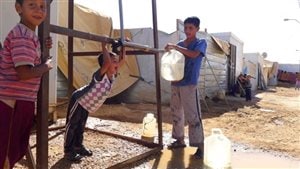 Syrian refugees were the recipients of a Canadian emergency relief fund that has just ended. It was established in September by the former Conservative government of Stephen Harper . The plan was that the government would match the amount of money Canadians donated to the the fund.
The donor-matching program was extended from December 31st 2015, to February 29 2016 by the new Liberal government of Justin Trudeau. Contributions Canadians made to registered charities were matched by the government up to $100 million (Cdn). By the first week of January Canadians had donated $12 million.
Meg French, of UNICEF Canada just returned from a visit to the Za'atari Refugee Camp in Jordan and she urges Canadians to donate and spoke to Carmel.
*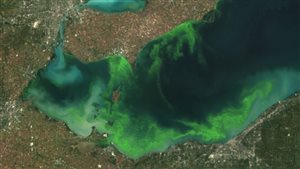 Blue-green algae, or cyanobacteria, has become a growing problem in fresh water lakes, ponds, and reservoirs around the world.
Often toxic, these algae blooms can cause huge fish die-offs as they deplete the water of oxygen.  The can also cause serious harm, even death, to humans and animals.
The reason they have become a problem is due to increase in recent decades of farming and civilization. Fertilizer run-off of nitrogen and phosphorus from agriculture,  improperly treated sewage from cities, and overflow or leakage from cottage septic systems provide huge amounts of nutrients to the bacteria.
When they die and sink to the bottom, their decomposition sucks oxygen from the water.
Marc spoke with Diane Orihel, a post-doctoral researcher at the Department of Biology,University of Ottawa. She had conducted a (successful) experiment to see if there was a way to limit the growth of the algae and explains how it worked.
r