Following a generally lacklustre regular season, the National Hockey League playoffs begin this week.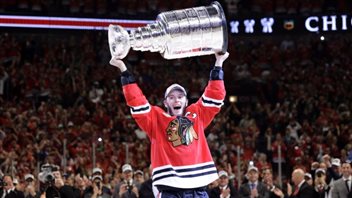 Sixteen teams in search of the Stanley Cup.
For hockey-mad Canadians, it should be the best time of the year–something akin to October for baseball fans and January for U.S. football fans.
Alas, there is no Canadian horse in the race.
Not one of the seven Canadian NHL teams will be competing–not that easy to do since only 14 of the 30 teams in the NHL don't get make the playoffs.
A bit of perspective: in a league that has not seen a Canadian-based team win the Cup since the Montreal Canadiens in 1993, this year marks the first time since 1970 that no Canadian team has made the playoffs.
That's 46 years.
Canadian journalist and author Bruce Dowbiggin likely knows as much about hockey and its surrounding issues as anyone in Canada.
He spoke with RCI by phone from Calgary.
Listen