Justin Bieber will be thriling fans live for the next month during the Canadian leg of his current 'Purpose World Tour'. The almost sold-out performance, in Montreal this evening, will feature four local dancers, who competed to win the priviledge of joining the stage-show.
It's a great promotional strategy, with each city lavishing media attention on the dance contestants and bringing some local flair to the global tour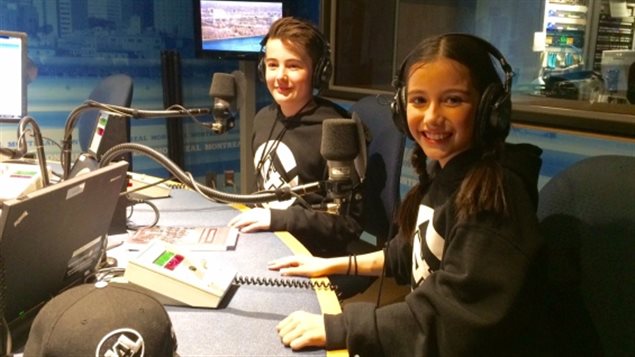 Bieber's choreographer, Nick Demoura, is overseeing the dance contest. Young people were asked to learn the choreography for Justin Beiber's song Children, and in each city, winners are chosen to perform on stage with Bieber himself.
In Montreal, Rosemarie Duschene, 12, Alessandro Nicolosi, 11, Victoria Kupracz, 11, and Sienna Mazzone, 9, are the lucky winners. They're all from the same dance studio, but they submitted their videos individually.
One of the first YouTube stars
The 22-year old Bieber grew up in Stratford, Ontario, home of Canada's renown Stratford Festival. He graduated from high school and quickly became one of the first YouTube stars, after his mother posted some of his performances on the site.
Now one of the world's best-selling music artists with more than 100 million records out there, 'Purpose' is his fourth studio recording.
Following two nights in Toronto later this week, Bieber and his entourage will move west for shows in Winnipeg, Calgary, Edmonton and Saskatoon. He played Vancouver, on March 11th, 2016, following the kick-off of the tour in Seattle, Washington, on March 9th.
Justin Bieber received 11 Billboard Music Award nominations, including top artist and top male artist. The show will air live from Los Vegas on May 22, 2016,