Your hosts: Lynn, Levon, and Marc
Listen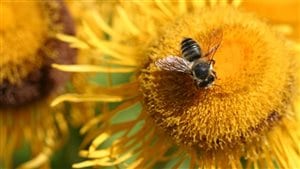 Bees are vital to human survival. Without them, there would be much less pollination of plants and crops and without crops, well, we'd be in a dire food situation.
We've heard quite a bit in the past few years about a very serious decline in domestic honey bees, but in fact, wild bees do as much and probably even more to pollinated crops. Unfortunately because they are wild, it is difficult to know what their situation is, although we can easily suspect that they are being harmed by the same things causing the deaths of commercial bees.
One group has come up with an idea to help mitigate loss by promoting healthy conditions for bees in cities. It's called Victory Gardens for Bees, and its been written about in a book of the same name.
Lynn spoke  with Lori Weidenhammer, the author of Victory Gardens for Bees.
Canadian song this week: Bobcaygeon, by the Tragically Hip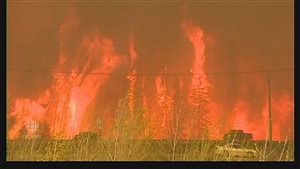 The frightening images of a massive inferno threatening and burning through a Canadian city made world headlines.
Even more frightening were the images and videos as residents fled in their cars directly through the sheets of flames.
Spectacular, and destructive, the fire at Fort McMurray is likely to be repeated more often in years to come.
Marc spoke with Mike Flannigan, a professor of wildland fire at the University of Alberta who says with global warming, such massive fires are bound to occur more often in the future.
*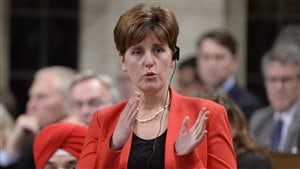 The first World Humanitarian Summit took place this week in Instanbul, Turkey.
The United Nations has made a general appeal for $20-billion to help deal with humanitarian crises around the world.
On the first day of the gathering, Minister Bibeau announced that Canada would provide $274 million in humanitarian and development assistance funding that focuses on emergency response, child protection and food security.
Then the following day, she pledged that Canada would provide an additional $331.5 million in humanitarian assistance to over 25 partners at the international level and to Canadian partners that work on the ground in humanitarian crises in over 30 areas around the world,
That brings the total to over $605 million in humanitarian aid. Levon spoke to Bibeau's parliamentary secretary Liberal MP Karina Gould who spoke from Instanbul.
This week in pictures