Four-year-old Nicholas Baker was found dead in his grandparents' swimming pool in the eastern province of Nova Scotia yesterday in the kind of situation that happens altogether too often in Canada. The little boy was reported missing from the house shortly before 10 pm. His body was found at the bottom of the pool under murky water at around 2 am.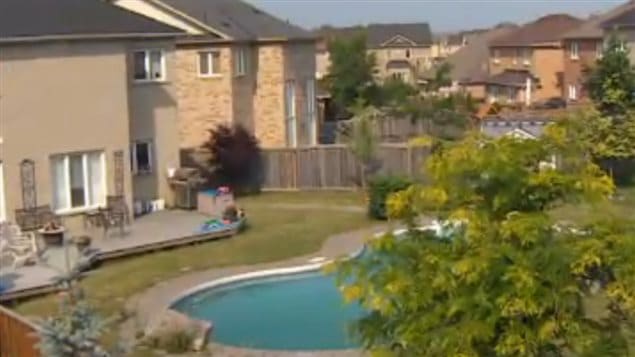 Children fall into pools
The Canadian Red Cross says that of the children under age five who drown, 30 per cent die in backyard pools. Nearly all cases result from falls into pools.
We do not know the circumstances surrounding Nicolas Baker's death.
But a survey conducted by the Red Cross between 1991 and 2010 found that the absence of an automatic self-closing and self-latching was a risk factor for nearly all incidents involving small children in home pools.
Red Cross wants more prevention
"Alarmingly, 11 per cent of Canadian respondents who own a pool indicated they were doing nothing to prevent access to the pool for children under 10," says the report.
The Canadian Red Cross conducts various activities to promote water safety including offering swimming lessons across the country, offering life-saving training, and widely distributing safety information to the public.
It wants to decrease the average of 525 Canadians who die every year in water-related incidents.