Canada will join with the United States, Germany and Japan to co-host the Pledging Conference in Support of Iraq, in Washington, D.C., next month, Canadian officials said today.
The pledging conference, which will kick off on July 20, comes at the request of the United States.
The State Department said Wednesday the desperate humanitarian situation in the western Iraqi city of Fallujah — where government forces have taken back large parts of the city from Islamic State militants — is the most recent reminder of the toll that the war is taking on vulnerable civilians.
Washington said it planned to make a "substantial pledge" at the conference and urged other nations to join in.
Joining forces
"The international community must join forces to eradicate ISIL and also to help meet the immediate needs of millions of Iraqis displaced by conflict," Canadian Foreign Affairs Minister Stephane Dion said in a statement. "We must not lose sight of the need to address the underlying causes of the crisis in Iraq so that the country's stability is restored."
Canada will contribute more than $1.6 billion over the next three years towards its new approach to security, stabilization, humanitarian and development assistance in response to the crises in Iraq and Syria, and their impact on Jordan and Lebanon, Prime Minister Justin Trudeau announced in February as he unveiled his government's strategy of dealing with the so-called Islamic State.
Since January 2014, Canada has already committed more than $140 million in humanitarian assistance, $26 million in stabilization and security assistance, and $23 million in long-term development assistance to Iraq.
It's unclear whether at the pledging conference Trudeau will announce additional funds or simply accelerate the schedule of its already pledged contributions.
Desperate shortage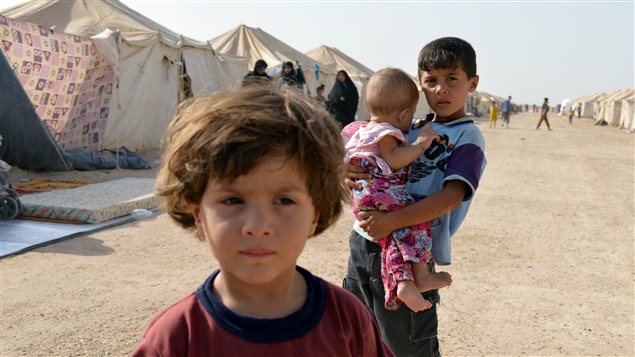 The State Department said the United Nations already had been forced to close down dozens of lifesaving programs under its Iraq Humanitarian Response Plan because of a lack of funds.
That plan has gotten just 33 percent of the $861 US million the U.N. says is needed. That price tag could climb as high as $2 US billion over the coming months.