Canada "strongly condemns" Sunday's suicide bomb attack in the Iraqi capital, Baghdad, that killed at least 165 people, said Foreign Affairs Minister Stéphane Dion.
"Once again, the so-called Islamic State of Iraq and the Levant (ISIL) demonstrates its complete disregard for human life and for Islam, a religion of peace that fosters the respect and promotion of human life," Dion said in a statement.
"These savage attacks occurred during one of the last holy evenings of the month of Ramadan, as people were preparing for Eid."
A refrigerator truck packed with explosives was detonated in the predominantly Shia Karrada district while families were shopping for the holiday marking the end of Ramadan.
"On behalf of the Government of Canada, I offer my sincere condolences to the families and friends of the victims," Dion said.
Mourning and anger
The Iraqi government has declared three days of mourning after the huge blast, which injured 225 others.
It is believed to be the deadliest single bomb attack in Iraq since 2007, increasing pressure on the government of Prime Minister Haider al-Abadi to accelerate its crackdown on Islamic State militants.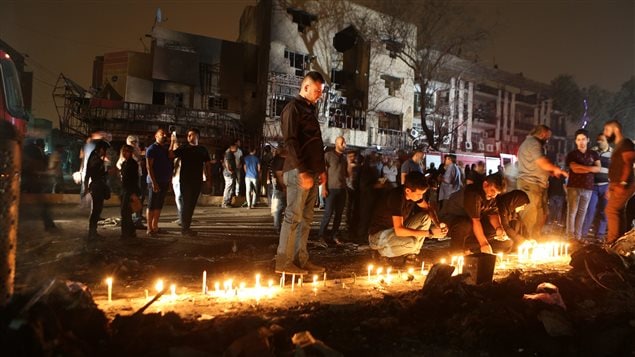 The attacks also cast a shadow over victory statements made last month by al-Abadi's government, in the wake of the capture by government forces of Fallujah, the first Iraqi city to fall to the ultra-hardline militant group and an Islamic State stronghold about 50 km west of west of Baghdad.
Al-Abadi's government ordered the offensive on Fallujah in May after a series of deadly bombings in Shia areas of Baghdad that they said originated from Fallujah.
The Iraqi prime minister was greeted by angry crowds when he visited Karrada in the hours after the bombing with residents throwing stones and other trash at his convoy in gestures of contempt.
The government has ordered Iraqi security forces to develop new measures to protect Baghdad, starting with the withdrawal of fake bomb detectors that police have continued to use despite a scandal that broke out in 2011 about their sale to Iraq under his predecessor, Nuri al-Maliki.
The hand-held devices were initially developed to find lost golf balls, and the British businessman who sold them to Iraq for $40 million was jailed in Britain in 2013.
The government has ordered that the fake devices be replaced by efficient detectors at the entrances to Baghdad and Iraq's provinces.
Training Iraqi forces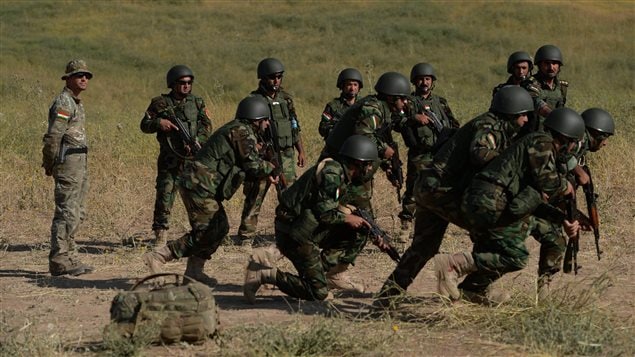 Ottawa has deployed over 800 troops to the Middle East as part of Operation IMPACT, Canada's contribution to the U.S.-led multinational coalition fighting Islamic State militants in Iraq and Syria.
A Canadian aerial refuelling tanker and two spy planes conduct air operations in support of the U.S.-led coalition. Dozens of Canadian special forces commandos also provide training and assistance to the Iraqi security forces and the Kurdish peshmerga forces fighting ISIS in northern Iraq.
With files from Reuters