The government of Prime Minister Justin Trudeau could easily drop any mention of sex or gender from federal identity documents like passports immediately, according to a senior official with the Canadian Human Rights Commission.
Marcella Daye, the acting manager of policy at the commission, told The Canadian Press having gender-neutral identity documents like passports is the number one issue transgender Canadians have raised in recent consultations with the commission.
Daye, a senior policy adviser to the commission on LGBTQ2 issues, said that transgender Canadians consulted by the commission have expressed concerns about being blocked from getting on a flight because they don't look or match the gender listed on their passport.
The issue of removing mentions of gender and sex in passports was brought up by Trudeau during a recent interview with Toronto's CP24 news channel. Trudeau did not give details, saying only the government was exploring the "best way" and studying other jurisdictions.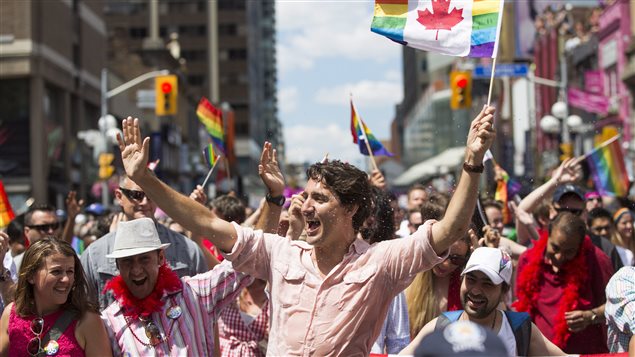 "That's part of the great arc of history sweeping towards justice," he told CP24 after becoming the first Canadian prime minister to march in a gay pride parade.
Seven countries allow a third sex designation on their passports — Australia, Bangladesh, Germany, India, Nepal, New Zealand and Pakistan.
Passport standards from the International Civil Aviation Organization, which Canada adheres to, allow governments to allow a third sex or gender category, usually marked with an 'X,' officials wrote in the documents obtained by The Canadian Press under the Access to Information Act.
With files from The Canadian Press