Madeleine Thien is one of two Canadian authors short-listed for the Man Booker Prize, one of the world's most prestigious literary prizes and on the short list for Canada's Scotiabank Giller Prize. Her novel, Do Not Say We Have Nothing, is an inter-generational saga set in China through the cultural revolution and culminating in the lead-up to the Tiananmen Square massacre.
Tiananmen square 'really shook me'
"I remember…when I was a teenager and when there was the first news footage of the demonstrations in Tiananmen Square and how that really shook me in a sense because it was my first glimpse into China at that time in 1989 and my first glimpse of other people my age—students and so on—and it stayed with me," says Thien.
Listen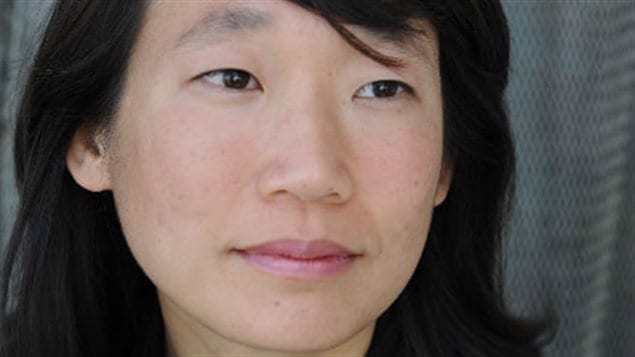 'A very emotional journey'
Thien's grandparents lived in mainland China and her own parents grew up in Hong Kong and Malaysia before settling in Vancouver in 1974. That is where she grew up. Although she did not learn Mandarin language, she was surrounded by Chinese culture and decided to travel with her mother to China. Her mother died shortly before the trip, but a few months later in 2002, she went alone on what she called a very emotional journey.
Several trips ensued with much observation, much reading, much discussion, and the novel took shape.
Musicians must choose
The three characters at the heart of the novel are musicians who love and are studying western classical music in Shanghai. But at the start of the Cultural Revolution in 1966 such music along with classical Chinese music, literature and art were targets of the revolution and denounced as bourgeois and sentimental.
"These musicians have to choose," says Thien. "If the language that they had committed themselves to is no longer available to them and is in fact dangerous, what language are they going to speak with now? Can they speak in the music of the new revolutionary China? Do they choose silence? Do they simply leave music behind altogether? And the three at the centre make very, very different choices."
Canada diverse in many ways
Thien is considered one of Canada's most gifted young writers and she has received several prizes for previous works. She says Canada is a great place to be a writer.
"I think it's a really vibrant place. It's a place that has a really diverse literary community and literary canon. I think (it's) diverse in terms of ethnicity and background and politics and all that, but also diverse in terms of esthetics and form and experimentation and all of those things.
"It's actually a country of great poets and I think that's really informed the kinds of novels that Canada in some ways appreciates. So we have both the scope of epic work and also the attention to language. I think in many ways it's a great place to be an artist and to be a writer."
The  Scotiabank Giller Prize is one of Canada's top awards. The winner is awarded  $100,000 and each of the other five finalists wins $10,000.
The books shortlisted for the 2016 Scotiabank Giller Prize are:
The other Canadian short-listed for the Man Booker Prize is David Szalay. He was nominated for a short story collection called All That Man Is. The winner will be named on October 25th and will receive £80,000 ($80,700).