The Royal Canadian Legion's annual poppy campaign launched this week with Lt.-Gov. Vaughn Solomon Schofield receiving the first poppy on Wednesday, Oct. 26, 2016.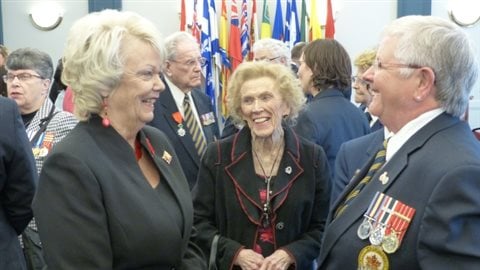 The Legion's Saskatchewan command president Ken Box presented Schofield with the poppy.
Poppies, the red plastic felt replicas, are the national symbol of remembrance in Canada.
Funds raised through the Poppy Campaign support the Legion's many programs for veterans and their families.
Remembrance Day, a statutory holiday in Canada, is November 11.