The prosecutor at his trial called Dan Boria, a "balloonatic".
In a stunt last year where he was arrested and charged with several violations,  he was sentenced this week.
In 2015, the 27-year-old spent thousands of dollars to buy over 100 huge balloons, helium for them, oxygen for himself, and a cheap lawnchair.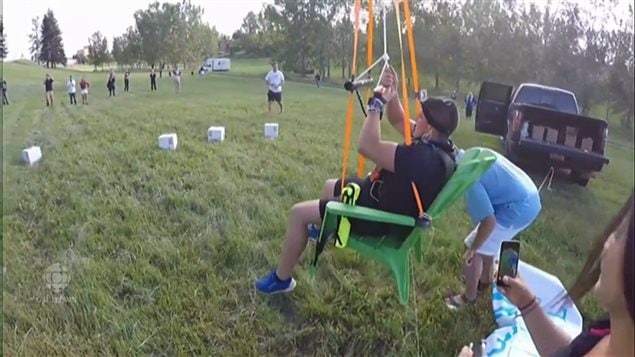 He planned to float into the air over the Calgary Stampede, one of the biggest annual rodeo's and festivals in Canada. Once over the grounds, he would then parachute into the arena along with a large banner for his cleaning products company as a promotional stunt.
He advised Transport Canada of his plan which naturally refused permission.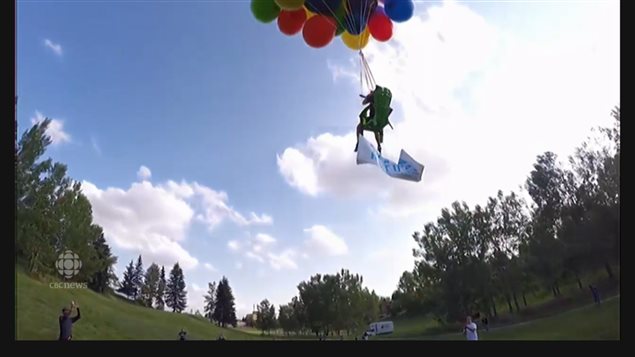 Boria went ahead anyway.  However  when he parachuted above the Stampede grounds, winds blew him off course and he landed away some distance away where police were waiting for him after he was spotted near the grounds and was reported by air traffic controllers.
In fact he was so high, that a couple of aircraft flew in to Calgary below him.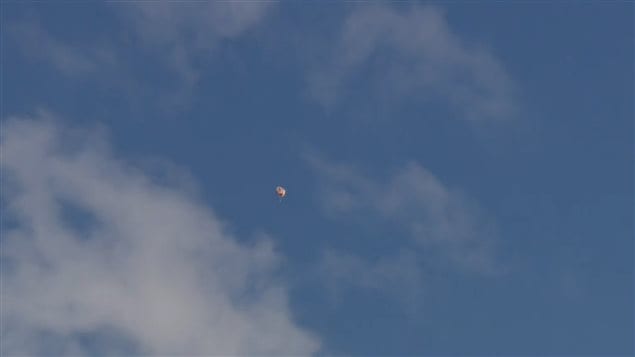 He was charged with multiple violations, as the prosecutor said, that if an aircraft travelling at 300 km/h had struck him, it could have easily brought down the airliner.
Calling it an unusual case, a judge fined him $5,000 and accepted a recommendation that Boria also make a $20,000 donation to a charity of his choice.
YouTube Video
<iframe width="640″ height="360″ src="https://www.youtube.com/embed/X4B_jKEI_zI" frameborder="0″ allowfullscreen></iframe>
Additional information- sources