Your hosts this week, Lynn, Levon, Marc, and a show which was carried on Facebook live starting at 1315 on Friday.  We will be doing more of these Facebook Live shows in the coming weeks.
Listen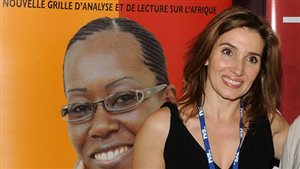 We start the show this week with a little in-studio discussion about the terrible and tragic killings in a mosque in Quebec City, where a  young man name Bisonette, killed 6 men while they were praying and injured several others.
In a way it's related to the wider issue of immigration. There has been a degree of resistance to immigrants lately, primarily to a growing number of Muslims.
But for immigrants it is no easy matter to move to a new country, and to an often very different culture. Levon has been working on a special series on immigration  and he joins us to talk about this upcoming new addition to the RCI website.
*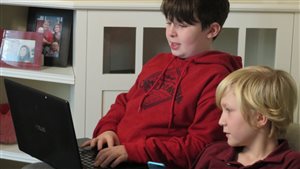 Another story we deal with on this edition concerns marketing of foods to children.
Too often these are very sugary foods, and not particularly healthy. It is believed there is a strong connection between such sugary foods and childhood obesity which is becoming an issue of great concern to medical professionals.
Statistic show that almost one third of young children under age 12 are either overweight or obese.
Lynn spoke to Manuel Arango of the Heart and Stroke Foundation of Canada and plays an excerpt of her interview.
*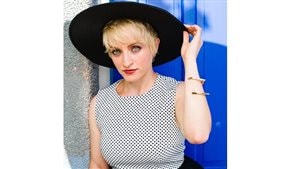 For out Canadian music selection this week, we chose a jazz artist based in Toronto.
She's a relative newcomer to the Canadian jazz scene but Barbra Lica, is gaining popularity by leaps and bounds.
Not the heavy, smoky and sad bluesy performer, she almost always has an upbeat smile to her songs, although she certainly can handle the classics.
This is one of those upbeat, jazzy/pop tunes called "Star Up"
*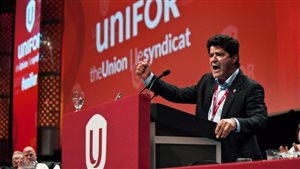 US President Trump says that the North American Free Trade Agreement (NAFTA) has to be renegotiated.
Perhaps surprisingly, the head of one of Canada's biggest labour unions, agrees.
Jerry Dias is the president of Unifor, and he says because of NAFTA, Canada has lost hundreds of thousands of manufacturing jobs.
He says before NAFTA Canada had a substantial trade surplus in the auto sector, but since then, its been a huge trade deficit in the billions of dollars.
Marc spoke to him and in this excerpt he explains his thoughts. The full interview is in the highlights section.
Images of the week
Facebook Live of The LINK Online