For a while in the 1930s, five sisters born just outside Callander, Ontario, near the village of Corbeil, on May 28, 1934, may have been the most famous Canadians in the world.
Yvonne, Annette, Cécile, Émilie and Marie, known collectively as the Dionne Quintuplets, were the first set of identical quintuplets to survive infancy.
The story of their survival became a staple of Great Depression lore and a cause for hope for struggling people around the world.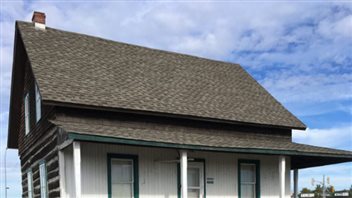 Now, the future of the house where they born has become a subject of heated debate.
The house was made into a museum that closed in 2015 and the city of North Bay, where it is located, says it can no longer afford the upkeep and launched a plan to move the house to the nearby community of Strong and sell most of its contents to museums and universities.
The plan is causing consternation. Some 1,400 people have signed a petition to keep the house where it is.
This week the two surviving Dionnes, Annette and Cecile, who live near Montreal, weighed in, calling it a "moral obligation to safeguard a part of Canadian history."
In a letter to the North Bay city council, the Dionnes said if the city cannot afford to maintain their birthplace, the house and its contents should be moved to the Canadian History Museum in Gatineau, Quebec.
Their story of the Dionnes took a dark turn four months after they were born when they were made Wards of the King and placed in a special hospital known as "Quintland," where they served as a tourist attraction that made the Ontario government an estimated $500 million over the next nine years
After a prolonged legal battle, the sisters were returned to their parents but promises of financial restitution went unfulfilled.
In 1998 the three surviving sisters were awarded nearly three million dollars by the province of Ontario in compensation for the government's actions when they were children.