Your hosts today, Lynn, and Marc (see our facebook broadcast at bottom of page.., performed live on Fridays)
Listen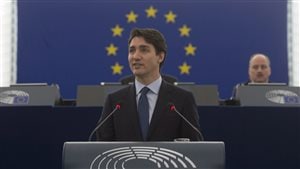 It's a change in the political winds. In countries all around the world things are shifting in politics
In some countries, more dramatically than in others.  In the United States for example Donald Trump, a businessman with no political experience or background at all, and what could be called a very unorthodox style, now is President.
Canadians may think they are spared from this populist kind of movement that elected President Trump.
Perhaps Canadians should not be so smug as a new survey shows many of the same populist attitudes exist in Canada according to a new survey by the public relations firm Edelman.
Lynn spoke with Lisa Kimmel, the president of the firm.
*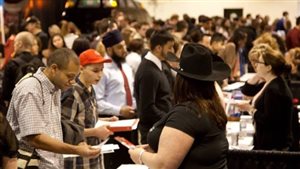 The types of work which have traditionally been male-dominated seem to be slowly disappearing.
This might in such areas as mining, forestry, manufacturing and even trades such as plumbing, electrician, construction and so on.
Technology is certainly to blame, eliminating many of these jobs and many men are being left behind, as their traditional skills and physical strengths are no longer needed in a changed employment market. Young men who have dropped out of school are also finding it increasingly difficult to get suitable work.
Marc spoke with Gerald Swartz, a private consultant and instructor at Ryerson University, Toronto, in business and economics.
*
Canadian song: Atlantic Blue by (the late) Ron Hynes of Newfoundland.
*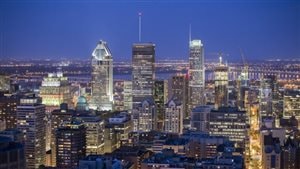 Montreal, one of Canada's major cities, has now been named to top spot in world rankings as the best city for students.
According to the London England-based QS (Quacquarelli- Symonds) global higher education analysts, Montreal has edged out Paris for the top spot which it had held for the past  eight years.
Two of Canada's other major cities were also near the top. Vancouver came in 10th, and Toronto tied with Hong Kong for 11th spot.
Carmel spoke with Guy Breton, the rector of the Universite de Montreal, the largest French-language university in Quebec about what he thought of the new rating for the city.