As Canada's International Development Minister Marie-Claude Bibeau toured projects and programs for Syrian refugees in Jordan earlier this week, officials with the United Nations children's agency said they counted on Canada's continued generosity.
The need is great.
More than 13.4 million people in Syria – nearly half of the country's population – need urgent help, including 5.8 million children, according to UNICEF. Almost half of the 4.7 million Syrians registered as refugees are children. And about 1.7 million Syrian children are out of school.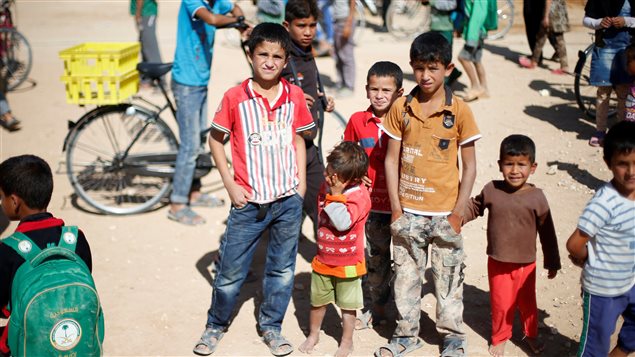 In 2017, UNICEF has appealed for $1.4 billion to support children inside Syria and those living as refugees in neighbouring countries, mainly in Jordan, Lebanon and Turkey.
"I hope she [Bibeau] can understand – and I think she will – the importance of Canadian assistance here in Jordan," said David Morley, UNICEF Canada President and CEO in a phone interview from Amman, Jordan.
"That it's making a really profound difference in the lives of so many children who are talking about what it means to be going back to school and for many parents who after their children have been out of school for a couple years, that they are able to go back in."
(click to listen to the full interview with David Morley)
Listen
Canadian funding has helped fund UNICEF programs aimed at offering education opportunities to Syrian refugee children, immunization campaigns, and direct humanitarian assistance and emergency supplies for some of the hardest hit areas.
Canada has been a very important funder for a program called No Lost Generation, said Morley, who accompanied Bibeau on tour of Canadian funded projects in Jordan. Since 2014, Ottawa has committed $238 million for the program, including $78 million announced by Prime Minister Trudeau in September 2016.
Canada has also funded 84 Makani centres across Jordan, which help children to make a transition back into school if they've been out of school for an extended period, Morley said.
This funding will help to ensure that 30,000 Syrian children do not miss out on their education because of the war.
Witnessing signing contribution agreement between Canada & Jordan aimed increasing access formal #education for Syrian girls & boys #Syria pic.twitter.com/pwMApfB331

— Development Canada (@CanadaDev) February 24, 2017
Morley said he'll never forget a Syrian girl he met during a previous visit to the region two years ago.
"She was about 12 years old, she'd been out of school for three years and she'd forgotten how to read," Morley said. "And I just thought we have to be able to address that, because if that's happening to her, it's happening to many other children."
Today, Canadian funding is helping children like that little girl to come back to school and continue their education, Morley said.
"It's a special catch-up program we have," he said, "so that a 12-year-old, who's been out of school for a few years is not going to go into a classroom with 8-year-olds, who might be at the same level."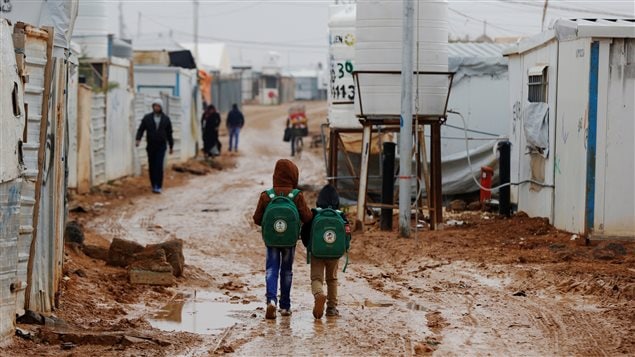 The catch-up program offers accelerated learning to Syrian children, allowing them to get accepted into the Jordanian school system, which the Jordanian government has very generously opened to Syrian children, even those who have no papers, Morley said.
"The geopolitical situation is still very-very difficult but you see in these children a hope that at least they're not going to lose their education," Morley said. "When this conflict finally ends, and they are able to go back to Syria if that's what they chose, they'll be bringing back skills and education to help rebuild their country."