Richard Wagamese, the journalist and author of 13 books, died on Friday March 11, in Kamloops, British Columbia.
An Ojibway from the Wabaseemoong First Nation in northwestern Ontario, following his own success, he became a mentor to many young indigenous writers.
He conducted writing workshops "from the oral tradition to the printed page" as it describes them on his web site. He taught a "First Nations-based approach to the teaching of writing.
"Work for the story's sake"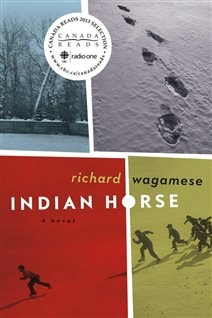 Wagamese described himself as a second-generation survivor of the government-sponsored "residential "schools, his parents and extended family members were forced into as children.
It was official policy in Canada to take aboriginal children away from their families and communities, at the age of five or six, and put them in bording schools for years, in an effort to assimilate them into the white Euro-culture. The children were severely punished for speaking their mother tongues and eventually estranged from their families.
Canada's Truth and Reconciliation Commission was an effort to investigate the damage to Indigenous cultures and the concluding 94 Calls to Action are slowly being implemented in Canadian society.
"Richard Wagamese profoundly told the stories of our peoples. We lost a great storyteller and he will be sorely missed." Perry Bellegarde, Chief of the Assembly of First Nations tweeted on Saturday.
Richard Wagamese was widely honoured and his work earned him several awards. His novel Indian Horse was a finalist in CBC's Canada Reads 2013. Shortlisted for the Dublin Literary Award, the novel explores the inter-generational trauma that resulted from the experience of residential schools in the 1960's and '70's.
The story of Saul Indian Horse, the young boy who finds a way out through his passion for hockey, is currently in production as a feature film, directed by Stephen Campanelli.
In an interview in the Globe and Mail newspaper in July 2014, Wagamese was asked what was the best advice he'd ever received? He credited the late First Nation artist, Norval Morrisseau:
"Norval Morrisseau once told me to "work for the story's sake" and that is the best advice I've ever received. When I work for the story's sake I leave my ego at the door and the energy of the story emerges without my interference. It's why Indian Horse and Medicine Walk ring so resonant with people – because me and my ego are not in the way of the story pouring outward."